Today at 7:30 you will witness an epic battle between KXIP vs DC in Dubai cricket stadium. KL Rahul is leading King XI Punjab team while Delhi Capital will lit under the captaincy of Shreyas Iyer an Indian player. Moreover, you wouldn't want to miss some surprising facts and trivia about both teams in today's game.
Both team are probably busy in planning game strategy, bating order and re-checking on playing 11s for today match.
In the meantime we have curated an interesting facts about KXIP and DC specially for evening match today.
KXIP vs DC Facts and Trivia That Will Help You Predict Today's Match
You probably already know that both teams meets head to head 24 times in IPL so far. KXIP is leading till now with 14 matches (win percentage – 58.33) while Delhi Capitals win 10 of them. Both teams had a great history and records in the old books.
Let's de-code the both teams one by one and discover some interesting insights, fun facts and the best players on the leaderboard.
King XI Punjab Facts and Trivia
Famous with the slogan "SADA PUNJAB" the Mohali based franchise signed in for IPL in 2008. The team is owned by Mohit Burman, Ness Wadia, Preity Zinta and Karan Paul.
Overview:
Head to Head Winning Percentage: 58.33%
Head to Head Match Played with DC: 24
Wins against DC: 14
Squad Strength and Most Expensive Players
KXIP current squad strength is 25 and they bought total 9 players in 2020 auction. 8 of them are overseas players. They spent total Rs 16.50 crore for buying players in auction this year.
Here is the list of players KXIP bagged by paying huge amount.
Glenn Maxwell 10.75 CR
Sheldon Cottrell 8.50 CR
Krishnappa Gowtham traded in for 6.20 CR
Chris Jordan 3.00 CR
Ravi Bishnoi 2.00 CR
Prabhsimran Singh 0.55 CR
Deepak Hooda 0.50 CR
James Neesham 0.50 CR
Ishan Porel 0.20 CR
Gorgeous Team Owner = Free Publicity
King XI Punjab is owned by Karan Paul, Mohit Burman, Ness Wadia, and Preity Zinta. It is an expensive franchise having business owners and bollywood Celeberity Preity Zinta on their side. Ownership strength in money point of view and pretty public figure face will have an astonishing positive affect in terms of fan following.
Representing Punjab. Does it?
As the name tells the story that KXIP is representing their city Punjab. But that is what people know. Actually, they are more concerned about promoting the name of Mohali in Punjab.
Punjabi Team Anthem
King XI Punjab Punjabi Anthem is full of energy and gives great bhangra vibes that latterly make the Punjabis pop. It is sung by the iconic Punjabi singer Daler Mehndi. Here is the screenshot is taken from the video of Anthem that is full of energy. You can watch the whole video on Youtube by searching "KXIP Anthem Preity Zinta".
No Winning Title Yet
KXIP hasn't won a single IPL trophy from 2008 to 2019. So, it is the hungriest team for the IPL trophy. The taste of win and craving for the trophy is on the peak.
KXIP Highest Total So Far
| Score | Team | Opponent | Season |
| --- | --- | --- | --- |
| 232/2 | Kings XI Punjab | Royal Challengers Bangalore | 2011 |
| 231/4 | Kings XI Punjab | Chennai Super Kings | 2014 |
| 230/3 | Kings XI Punjab | Mumbai Indians | 2017 |
| 226/6 | Kings XI Punjab | Chennai Super Kings | 2014 |
| 221/3 | Kings XI Punjab | Rajasthan Royals | 2008 |
| 211/4 | Kings XI Punjab | Sunrisers Hyderabad | 2014 |
| 207/4 | Kings XI Punjab | Chennai Super Kings | 2008 |
KXIP Highest successful run chase
| Score | Team | Opponent | Season |
| --- | --- | --- | --- |
| 206/4 | Kings XI Punjab | Chennai Super Kings | 2014 |
| 204/2 | Kings XI Punjab | Kolkata Knight Riders | 2010 |
| 194/4 | Kings XI Punjab | Royal Challengers Bangalore | 2013 |
Highest Winning Streak
| Streak | Team | Season |
| --- | --- | --- |
| 8 | Kings XI Punjab | 2013-14 |
Delhi Capitals Facts, Trivia, Scores
Delhi Capitals (DC) team is famous because their twitter tag "#YehHaiNayiDilli". DC is founded in 2008 as Delhi Daredevils (DD). The franchise is owned by the GMR Group and JSW Group. The team's home ground is Feroz Shah Kotla Ground which is in New Delhi.
Overview
Head to Head Winning Percentage: 41.67%
Head to Head Match Played with DC: 24
Wins against DC: 10
DC Top Rated Players for Playing 11
Delhi Capital got the faces and top rated faces at their side this year. Delhi Capitals coach Ricky Ponting is very motivated with the selection of players. Squad trained hard despite the serious conditions and limited time. Last season, DC led by Shreyas Iyer finished third in the league. R Ashwin and Ajinkya Rahane are the top players in the squad and probably be the part of playing 11 for today match.
here are tentative playing 11 for Delhi Capital for Today Match against KXIP.
Prithvi Shaw, Shikhar Dhawan, Shreyas Iyer, Rishabh Pant, Shimron Hetmyer, Axar Patel, R Ashwin, Amit Mishra, Kasigo Rabada, Ishant Sharma, Mohit Sharma.
Highest Total
| Score | Team | Opponent | Season |
| --- | --- | --- | --- |
| 231/4 | Delhi Capitals | v Kings XI | 23-Apr-11 |
| 219/4 | Delhi Capitals | v KKR | 27-Apr-18 |
| 214/3 | Delhi Capitals | v Guj Lions | 4-May-17 |
| 207/5 | Delhi Capitals | v Mum Indians | 27-Apr-12 |
| 205/4 | Delhi Capitals | v Supergiant | 11-Apr-17 |
| 198/5 | Delhi Capitals | v Super Kings | 30-Apr-18 |
| 197/8 | Delhi Capitals | v Guj Lions | 10-May-17 |
Delhi Capital Most Expensive Players
Shimron Hetmyer became Delhi Capital's most expensive buy for IPL 2020. Delhi Capitals bought West Indies batsman Shimron Hetmyer for 7.75 crores.
Owners of Delhi Capitals Franchise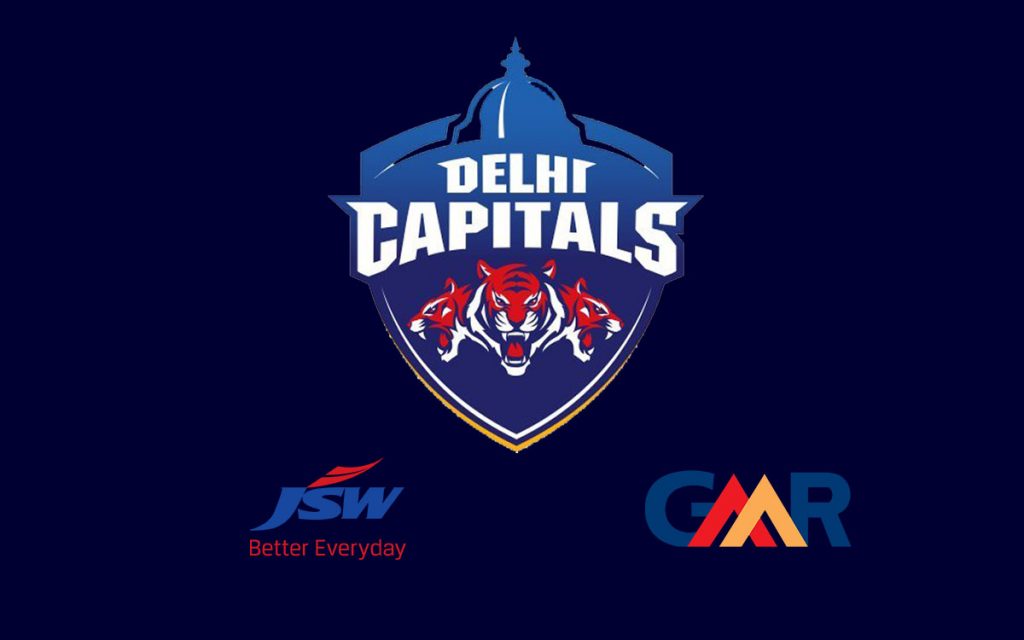 Players are the face of any team but owners are the backbone of any franchise because if there is no money then their no game. Delhi Capitals has two big businesses on their side. JSW group (Jindal Group) and GMR Group an infrastructural company are the strong companies to support the Delhi Capitals.
2 Home grounds
Delhi Capitals have two home grounds which is very exceptional. The main home ground of Delhi Capitals is Feroz Shah Kotla stadium at Delhi and it is now known as Arun Jaitly Stadium. The secondary home ground is Shaheed Veer Narayan Singh International Cricket Stadium
NO IPL Trophy Win Till Now
Delhi Capitals is one of the team which never win IPL Trophy yet. They always don't have any win in CLT20 league.
Franchise Buying Cost
JSW Group bought Delhi Capitals in wooping amout of US$84million in 2008. So, this is not the cheap team.
Team Name Changed
Delhi Capitals debut in Indian Premier League with the name "Delhi Daredevils" in 2008. Later this franchise re-brand itself with the name "Delhi Capitals" and their tagline is YeHaiNayeDilli. The team is getting back, even more, stronger after the re-branding with the addition of a new owner GMR Group.
Delhi Capital Anthem Song
Here is the Anthem song of DC for IPL 2020