Here we are going to give you the best apps to watch PSL 2021 live match on mobile and android TV for free. Pakistan Super League (PSL6) first match is going to start on 20 February 2021 and the final match on 22 March. All matches will start at 7:00 PM in Pakistan Time. Live streaming apps are the easiest way to enjoy PSL on the go without the limitation of Wired TV and electricity. You can enjoy it at Office, traveling and with friends and family when no TV available.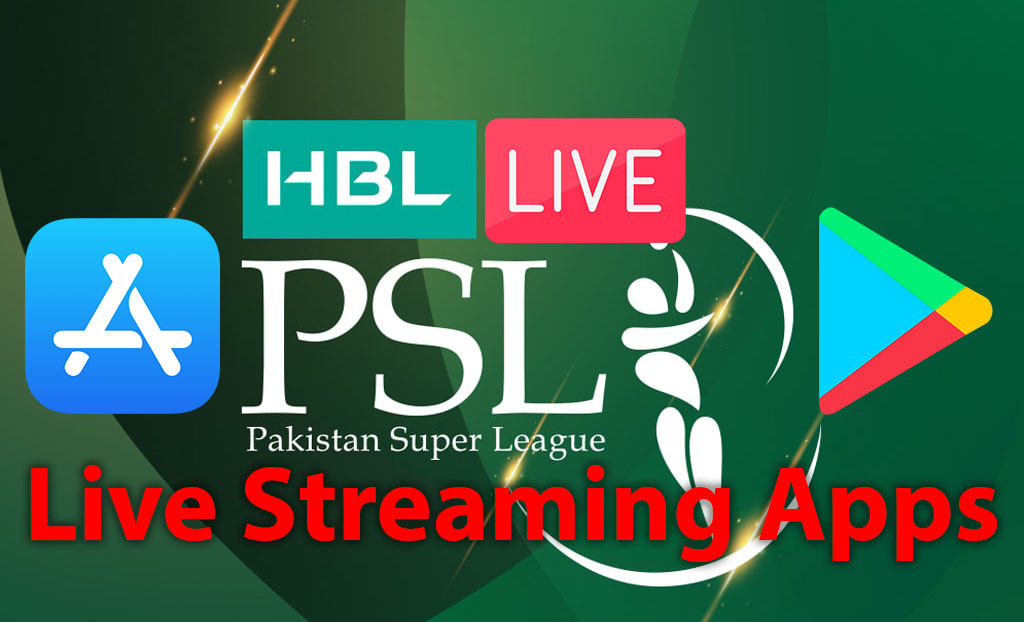 We have already seen the PSL Schedule and Draft. Now it is the time to watch the live-action. If you do not see the schedule yet here is the detailed schedule post.
Also See: PSL 6 2021 Live Streaming Channels and Websites
Good News! This is year PSL 6 will be help with the live crowd. Which means you can watch the live match in stadium. You can purchase the PSL tickets from online shopping websites and Daraz shopping. See the list of venues on PSL website. Are you excited?
Best Apps to Watch PSL 2021 Live on Mobile and TV
Here is the PSL 6 Apps for watching live match online. Some of these apps also allow you to get live score ball by ball.
Willow TV
Willow tv is a great sports app to watch cricket matches online. Willow TV is a premium broadcaster in America and Canada providing HD content to its subscribers. If you want to watch PSL 6 Live in the USA or Canada on your phone screen, just install Willow TV App on your Android or Apple phone and enter the world of Cricket instantly.
Also Read | PSL 6 2021 Live Streaming Channels and Websites
Tapmad App
Tapmad is a Pakistani OTT platform which is providing high quality content on your phone screens. Tapmad offers 100+ live channels along with many on demand videos. So you can carry your Television in your pocket. The Tapmad tv app is free and by just downloading you can get access to live news channels, sports channels, Live PSL Scores and Live PSL matches.Tapmad also offers premium content which you can get by paying a small amount via Sim Card, Easypaisa account or Jazzcash account. PSL 2021 live matches will be available on Tapmad mobile app.
Jazz TV
Jazz also brings a TV service to its customers. Jazz TV is a mobile application to watch live tv channels on your mobile phone anytime anywhere. There are 60+ live tv channels including sports channels available on Jazz TV app. Since Warid has merged with Jazz, now Warid users can also use the Jazz TV app. This app is very cheap and new users get free 7 days trial and then only Rs.8/Day, 30/Week or 100/Month Inclusive of Tax with Usage on Free* Jazz Data and Unlimited Wifi.
Mjunoon.tv: Live TV Free Streaming
Mjunoon TV is also the best app to watch free PSL 2021 Live online. This OTT platform has a vast collection of entertainment, sports, news and science. You can download the Mjunoon TV App from Google Play Store and Apple Store. Mjunoon Tv users can tune in their favorite Sports Channel like PTV Sports or Geo Super to watch Pakistan Super League 6 edition matches online free.
Goonj TV
Goonj TV is another digital platform in Pakistan which provides licensed Live TV, News, Current Affairs and Sports including Cricket. All premium services are available on very cheap rates. Goonj Tv is the best online TV app which offers a variety of content to satisfy its users. It offers 30+ Live TV Channels.
You can also watch the live match on PTV sports live Youtube channel and app.