Finally, The IPL Title Sponsorship race ended and Dream11 Fantasy Cricket League Platform left behind all other giants and signed a ₹222-crore deal with BCCI and reserved the IPL rights for four months and 13 days.
This happened after Vivo, the Chinese company stepped out from Indian Premier League 2020 which is set to start on September 19.
Dream11 will pay Rs 222 crore for IPL rights.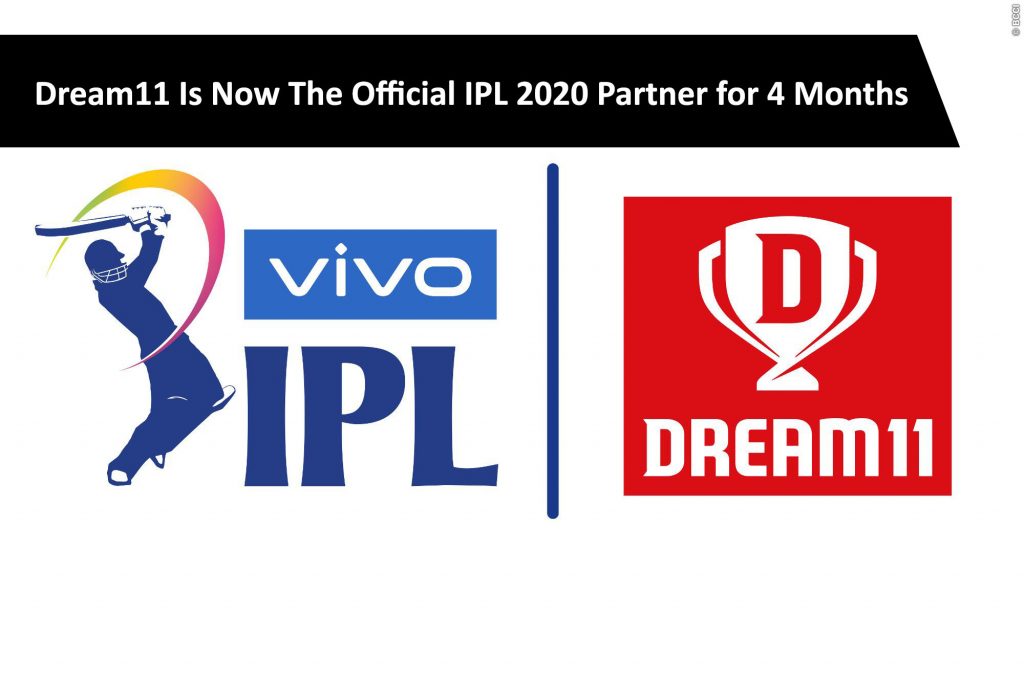 The other bidders in the race were Unacademy (Rs 210 crore), Tata Sons (Rs 180 crore) and Byju's (Rs 125 crore).
Patanjali company was also a favorite candidate for IPL 2020 sponsor but just one day before from the bidding, they chickened out from the race.
Indian Premier League (IPL) chairman Brijesh Patel confirmed that Dream 11 will pay BCCI Rs 222 crore.
Tata Sons were the favorite for the bidding after Patanjali chickened out but sources told that Dream11 came up with the highest bid and outbid Tata Sons, Unacademy and Byju's.
The title sponsorship deal will be less than a period of 5 months, so the BCCI had to seal a deal which was close to 50% of what it received from Vivo.
Dream11 IPL 2020 will start from September 19 and the final will be played on November 10. The 53 day tournament will witness 10-afternoon matches starting at 15:30 IST while the evening matches will start at 19:30 IST,"BCCI announced last week.
IPL 13 was about to start on March 29 but due to the CoronaVirus pandemic it was postponed and later shifted to the United Arab Emirates.
Now, Dream11 IPL 13 will be played at three venues (Dubai, Abu Dhabi, and Sharjah) in the UAE.