We took our hands-on IPL Kit (Jersey, Helmet, Clothing) Sponsors in this article and predicted the sponsors and team appearances for 2020. The craze of IPL has surrounded people so emerging in a few days that most people want to show physically their appearances with respect to their favorite teams. Here, from representing their favorite teams means wearing the shirts and jerseys that A team wears. Main objectives of clothing in teams areas:
Also See: New IPL 2020 Schedule
To ensure a consistent approach and to treat all franchises equally
Encouraging professional and appropriate appearance of players and support staff
For protecting the sponsorships rights of the central sponsors of the league
All franchises, players and the respective manufacturers of Cricket Clothing used in the league must respond to these Regulations, which apply to all Matches. Any clothing or equipment that does not comply with these Regulations is strictly prohibited.
Also See: All Teams Venues
IPL 2020 All Teams Jersey, Kits, Clothing
Kits include shirts, t-shirts, sweaters, trousers, helmet, caps, sunglasses or other headwear.
Team Logos
From logo means any form of identification of business name, trademark, flag etc.
The teams of IPL 2020 are given below w.r.t their Kits and logos;
Also See: Sponsors, Owners, Captains, Squads List
Chennai Super Kings Jersey Design 2020
The yellow army is ready to reveal their talent in-ground and to tackle with other teams under the captaincy of MS Dhoni.
IPL Kit Sponsors for this team are;
SEVEN (kit manufacturers owned by MS Dhoni)
The Muthoot Group (Title sponsor with its logo on the front)
Gulf Oil (the Chest Logo sponsor)
JIO and British Empire (logo on the caps)
Indian Cements (at the back)
HIL, SNJ10000, and Nippon paint logos are seen on the sleeves of the jerseys of CSK players.
Delhi Capital 2020 New Jersey Design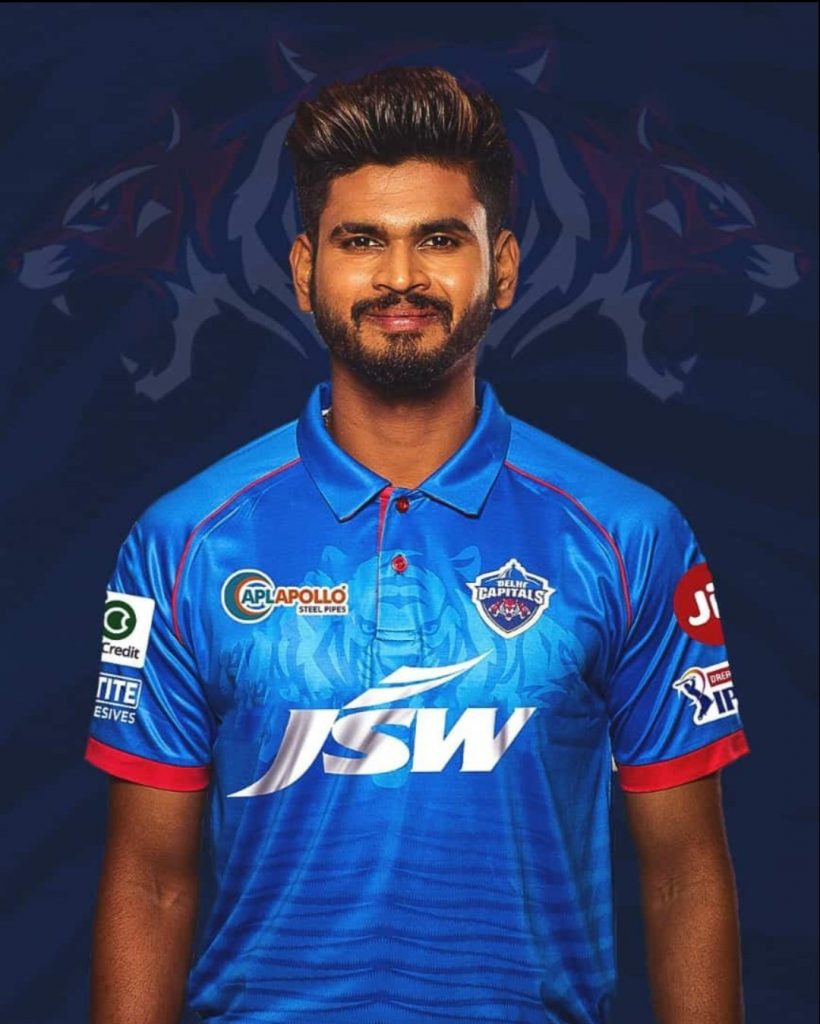 Delhi Capital has opted for their dark blue and a little red border shirt under the captaincy of Shreyas Iyer to enlighten the ground.
Logos being sponsored for this team are;
SqadGear (a sports outfit brand sponsor the kits for Delhi team)
JSW Group (a Principal Sponsor with a logo on front)
APL Appolo Steel Pipes (Chest logo)
JBL Jetking (cap logo)
Senco golds and diamond DTDC (pents logo)
KING XI Punjab Jersey For 2020 IPL
Preity Zinta will hope her team lifts the title under the captaincy of K L Rahul. Their jersey remains classic pink and white.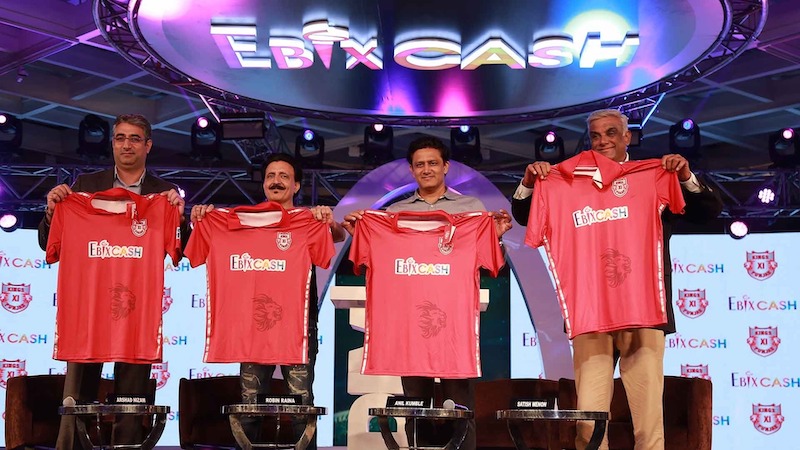 Logos being sponsored for this team are;
Update: KING XI Punjab has also announced EbixCash as their new title sponsor in a three-year deal.
T10 Sports (kit sponsor)
Aaj Tak and Bageshree infratech (leading news channels of India and are the title sponsors of the team)
JIO (chest logo sponsor)
VIP Bags and Beardo (cap logo sponsor)
Fena detergent, Royal Stag, and Finolex cables have their brand logos on the sleeves of the KXIP jerseys
IPL 2020 Jersey Design Kolkata knight riders
This jersey remains the same as the last year with purple and black. The team will tackle other teams confidently.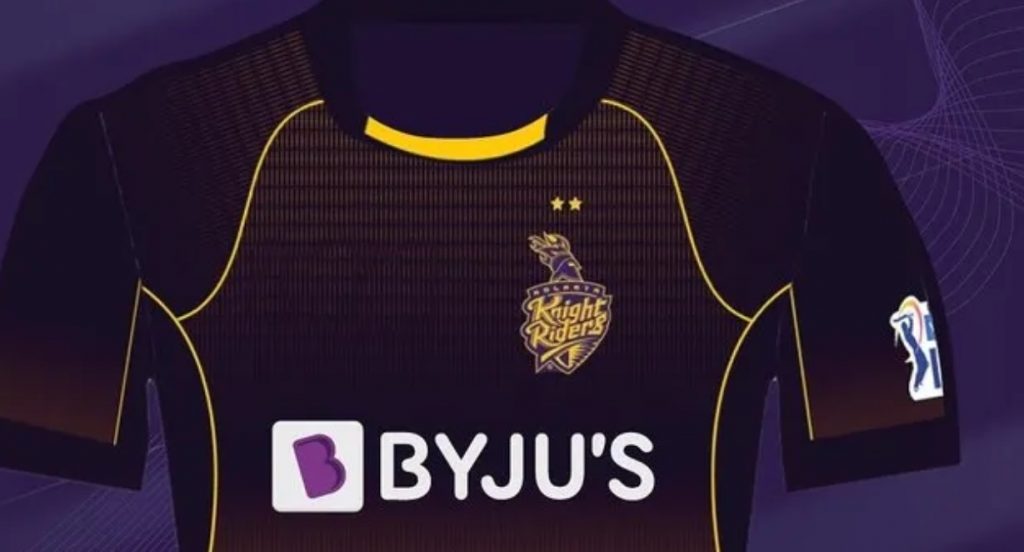 Logos being sponsored for this team are;
Lux Cozi (kit manufacturer chest logo sponsor)
Nokia (Title sponsor and logo on the front)
JIO (logo at back)
Grennply plywood and khadima (cap logo)
Asian paints and Senco gold and Diamonds (logo on the pents)
Exide Batteries, Astral Pipes, and Royal Stag logos can be seen on the sleeves of the KKR players
Mumbai Indians Jersey For IPL 2020
The blue and gold will continue to prove lucky for the Mumbai Indians under the captaincy of Rohit Sharma. The defending champions will inspire everyone once again.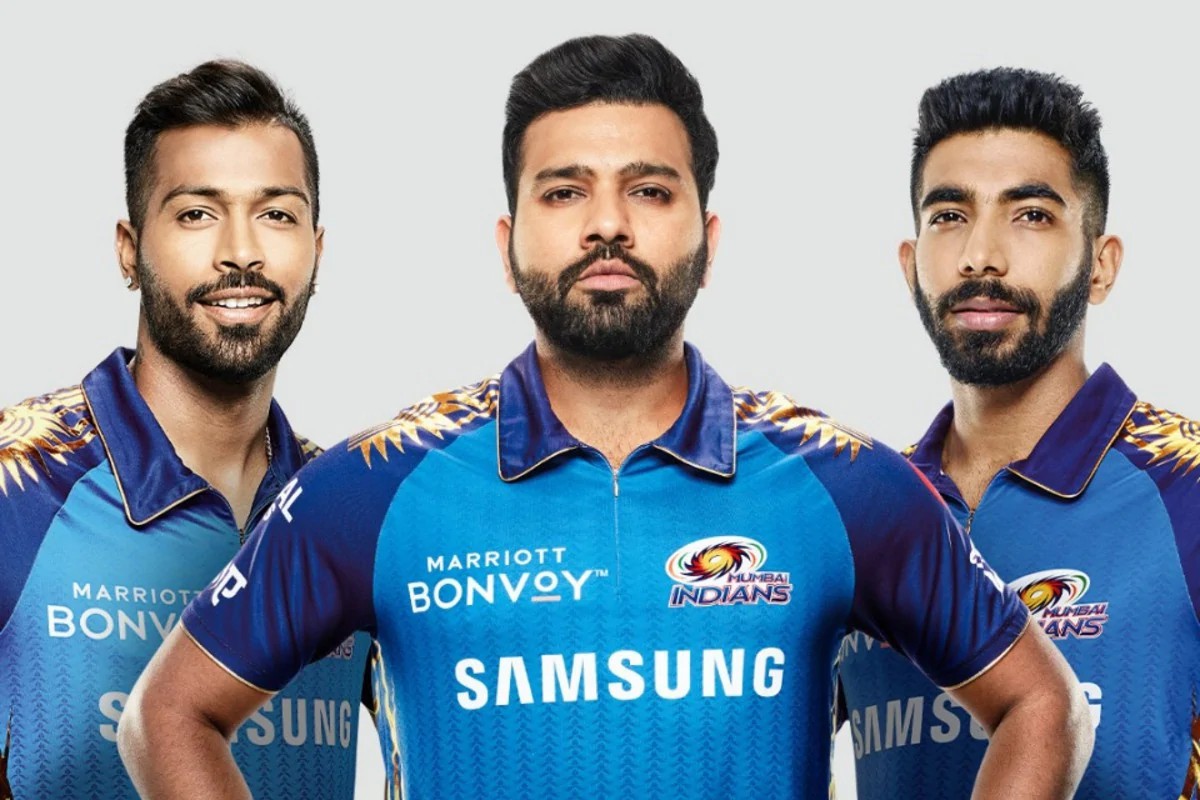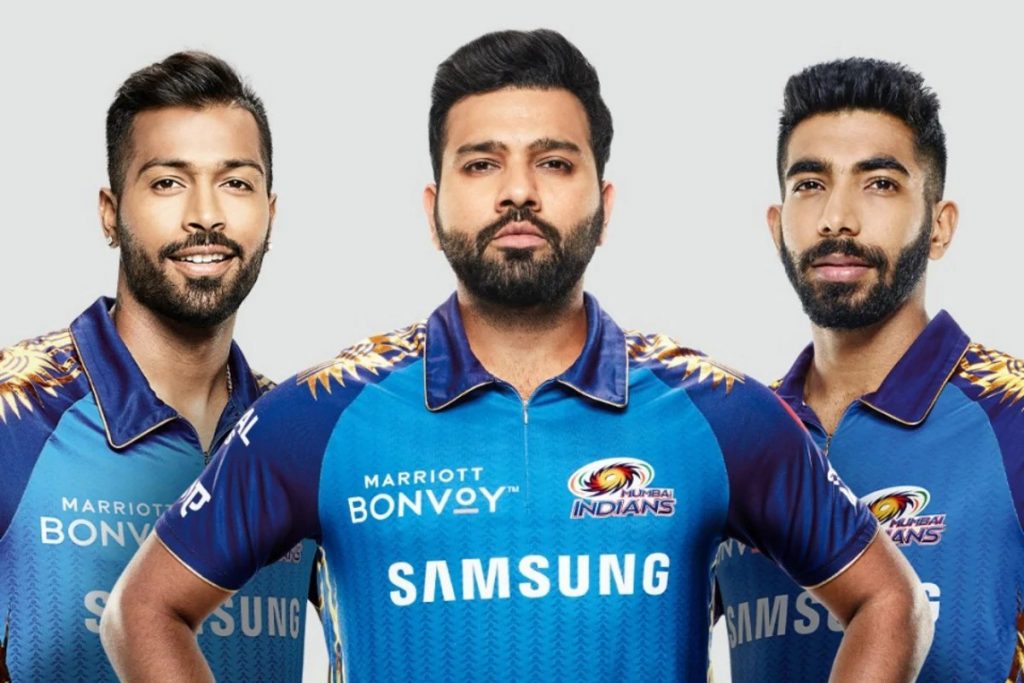 Logos being sponsored for this team are;
Samsung Electronics (Title sponsor with its logo at the front)
Performax (kit manufacturers and title sponsor)
Media company Colors (logo on back)
Home Finance Company DHFL (Logo on chest area)
DHFL Pramerica life insurance (logo on the sleeves)
Usha and Sharp (logo on caps)
International food chain, burger king and taiwaan excellence (logo on the pents)
Royal Challengers Bangalore Latest Jersey 2020 IPL
Virat Kohli will hope that this is the year that the extremely popular franchise finally lifts its maiden IPL title. The red and black army will surely be in full voice in Bengaluru.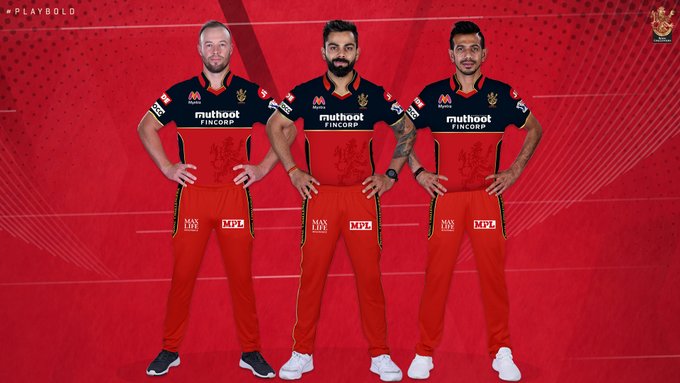 Zeven (kit manufacturers)
Wrogn (Title sponsor and its logo on front)
Valvolin (chest logo)
Zomato and Lissin (logo on the pents)
Domino pizza and Duroflex matrasses (logo on the sleeves)
Sunrisers Hyderabad Jersey 2020
The orange army is ready to reveal themselves in the battleground of cricket.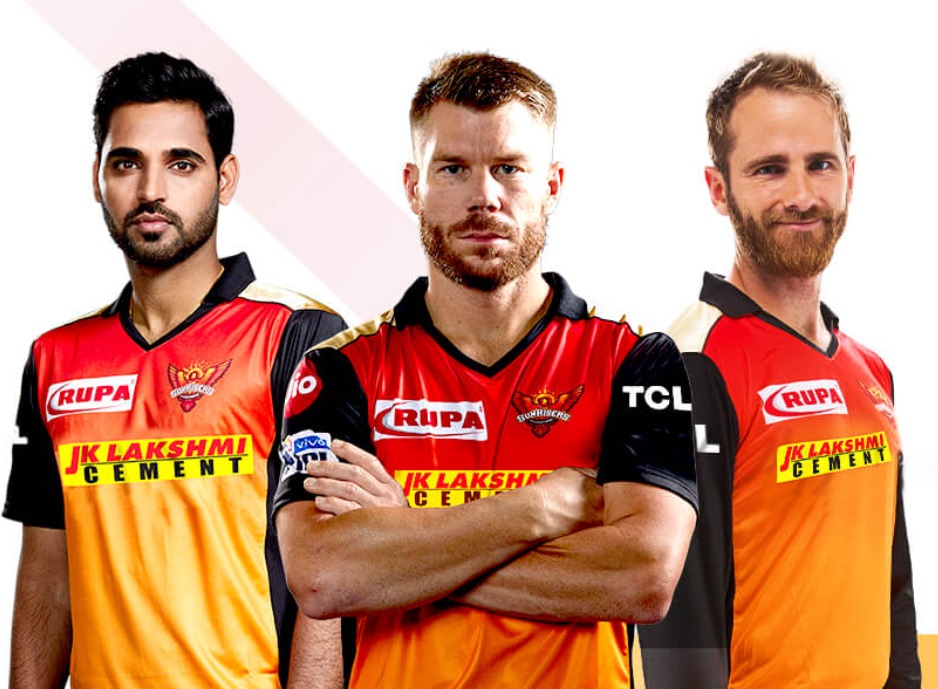 Logos being sponsored for this team are;
TYKA (kit manufacturers)
CoolWinks (Title sponsor and its logo is on the front)
RUPA (chest logo)
Nerolic paint and food brand double horse (logo on the caps and helmats)
JIO and Astral pipes (logo on the sleeves)
IPL Jersey 2020 For Rajasthan Royals
They are expected to wear the vintage Royal Blue jersey with the emerging confidence of the whole team. Logos being sponsored for this team are;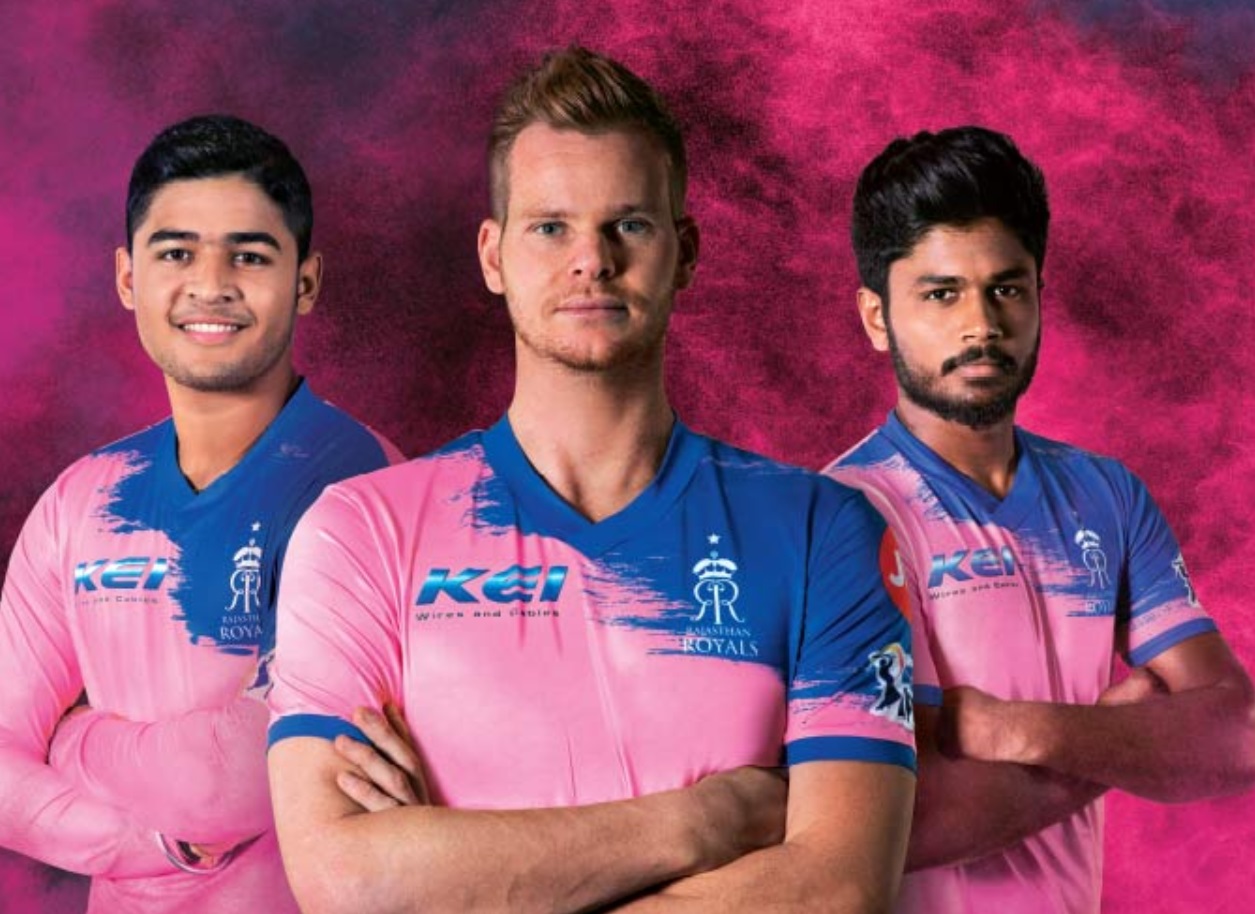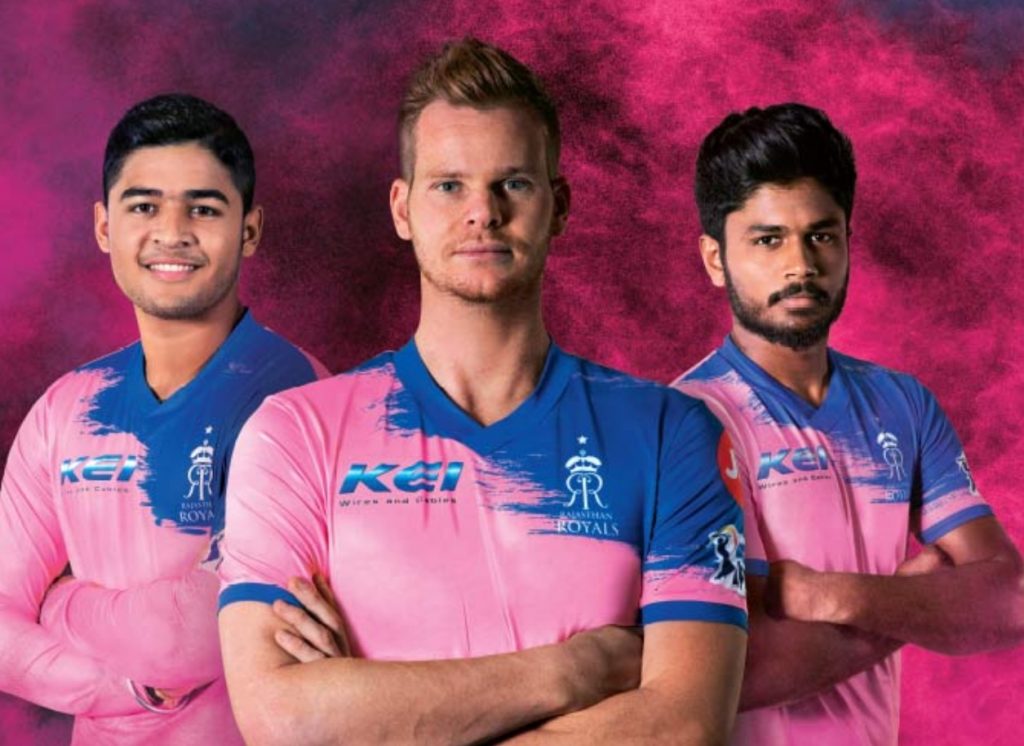 Alcis (sponsor the kits)
Lakshmi Cement (Title sponsor and its logo on the front)
KEI wires and cables (chest logo)
JIO, Astral pipes, and food chain Chawla (logo on the sleeves)
JK Sixer Cement and Nerolac Paints (cap logo)
INOX and Alcis sports chose to market their brands on the pants of the RR outfit
Sponsors play a huge role in making IPL tournament a grand success every year. We wish them a grand success in their businesses too! See more information on Official Website