Sizzling cheer girls and the glamorous opening ceremony is an amazing way to grab attention and a full action pack. But this year IPL 2020 will not start colorful as it did in previous seasons. But wait there is a surprise.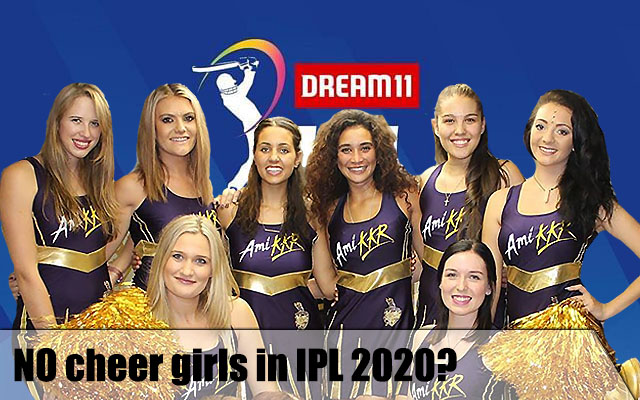 The world's biggest and most prominent cricket event is set to commence on September 19 at Sheikh Zayed Stadium Abu Dhabi. Only two days are left behind and fans are pretty excited to witness the live-action on the grounds. Dream11 IPL 2020 schedule has already been out and the first match is going to be played between Chennai Super Kings (CSK) and defending champions Mumbai Indians(MI).
Indian Premier League (IPL) is not only famous for its furious gameplay or rivalry between the teams but also it is famous for its glitz and glamour. In this grievous situation of Covid-19, the occurrence of IPL 2020 is the sigh of relief for the IPL supporters.
The eight IPL teams are in Bio Secure Bubble from their first day in UAE to make sure that there are no Covid-19 outbreaks within the team camps. It means that there will be no spectators in the stadiums to cheer their favorite teams and matches will be played behind closed doors to follow the SOPs. This will be a new experience for IPL teams to play without spectators as the environment is pretty hot in the stadiums during the matches. 
There will be no IPL opening ceremony this year. BCCI president Sourav Ganguly is hopeful to gush in the viewership for IPL 13 edition because all matches are scheduled to play at prime time 7:30PM IST.
"They (broadcasters) are actually expecting the highest rating of IPL this season because they believe if (people) don't turn up in the ground, they will be actually watching on their television sets," BCCI President said.
Here is the IPL broadcast rights and channel detail.
To reduce the number of people in the stadium, there will be no IPL Cheerleaders to dance.
How about virtual crowd and pre-recorded cheer girl footage?
However, Cheerleaders fans just do not need to lose hope as IPL franchises are thinking to get some kind of crowd involvement during the matches. Some franchises are looking into playing some pre-recorded footage of crowd cheering and dancing Cheerleaders. So to say, we will witness Virtual Crowd in this Indian Premier League (IPL) 2020 season.