If you're looking for information on the best apps and channels to watch T20 World Cup 2022 live streaming, you've come to the right place! In this blog post, we'll discuss a variety of different streaming apps compatible with android, iOS, Firestick, SmartTV, and laptops. Also, how to download apps and watch T20 World Cup in different countries. So whether you're based in India, the United States, or anywhere else in the world, we have you covered!
Best Apps for T20 World Cup 2022 Live Streaming on Mobile, TV, Laptop (FREE, PAID)
1# Disney + Hotstar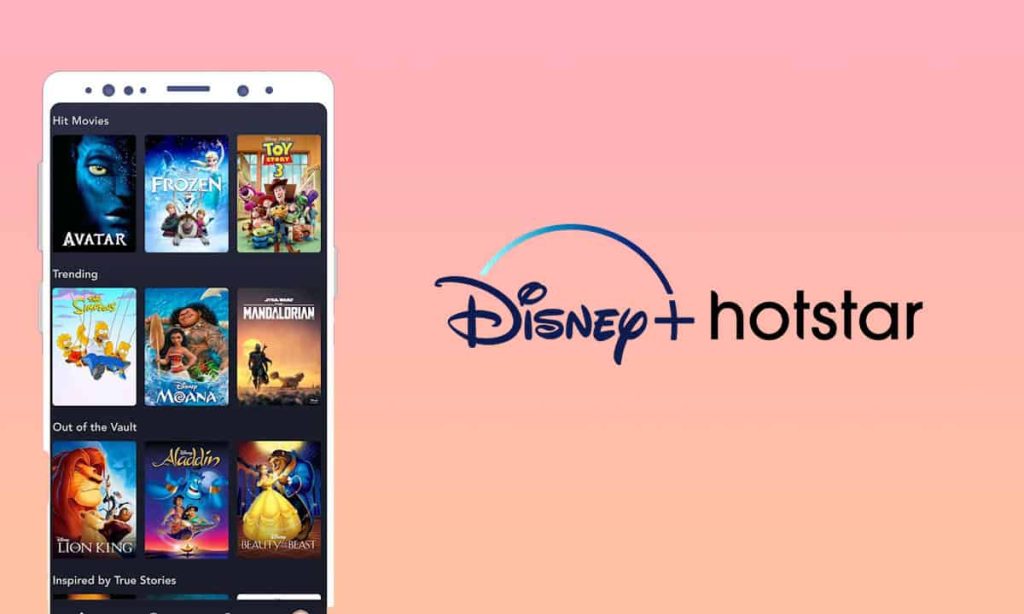 One of the best ways to watch T20 World Cup live streaming is on the Hotstar app. Hotstar is a popular streaming service that offers a variety of sports content, and they will be broadcasting all matches during the tournament. The good news for cricket fans is that Hotstar is available in a number of countries, including India, the United States, Canada, and the Caribbean. It's also one of the most affordable options, with prices starting at just INR 299 per month.
Hotstar Packages in INDIA
Hotstar is offering 3 price plans in India. Super ₹899/Year, Premium ₹1499/Year, and Premium ₹299/Month. Hotstar INDIA Signup Link.
You may not be able to watch Hotstar in other countries due to geo-restrictions. However, Hotstar is available in some countries but is limited to local content only. That does not include the live streaming of t20 matches.
If you want to watch the world cup stream outside of India you need a VPN and Hotstar INDIA subscription to enjoy its full potential.
2# JioTV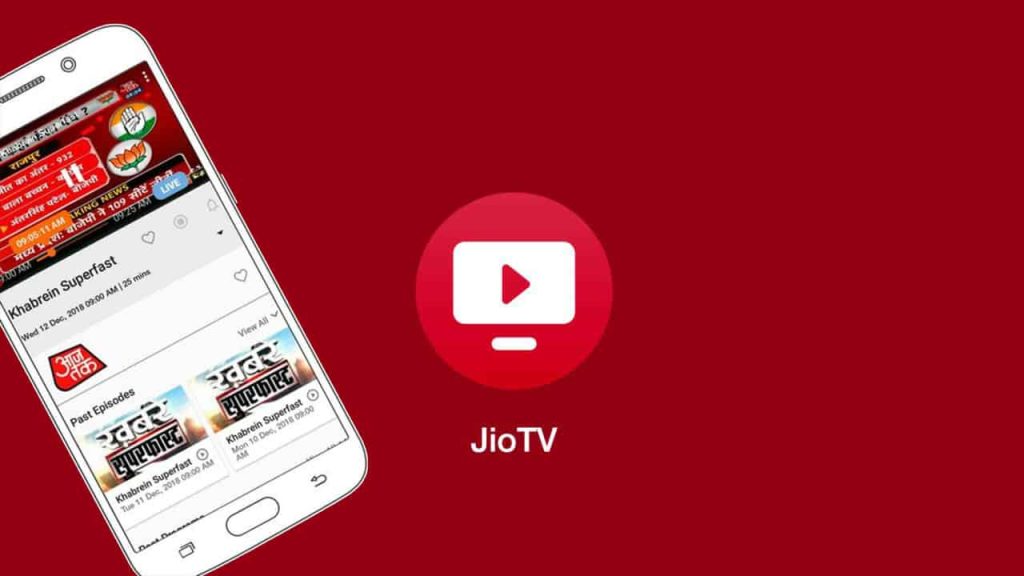 Not only from India, but You can also follow cricket on Jio TV no matter where you live on the globe. Jio TV offers HD Cricket Live Streaming for only a few bucks. Jio TV is also one of India's best apps to watch the T20 Cricket World Cup 2022.
Jio TV also provides more than 650 TV channels to access many Sports channels like MI TV, Sony Six, Sony Ten 1, DD Sports, Eurosport, JioFootball, and JioCricket. Furthermore, Jio users can access regional programs in their preferred language like English, Hindi, Kannada, Tamil, Telugu, Marathi, Bengali, Gujarati, Bhojpuri, Punjabi, Malayalam, Assamese, Odia, Urdu in top-notch streaming quality.
However, to avail of the services of Jio TV, you need to own the Jio Sim card as the Jio app does not work on other cellular networks, but the exciting thing is that the content on the Jio TV app is free to watch.
Download JioTV for Android and iOS
3# YuppTV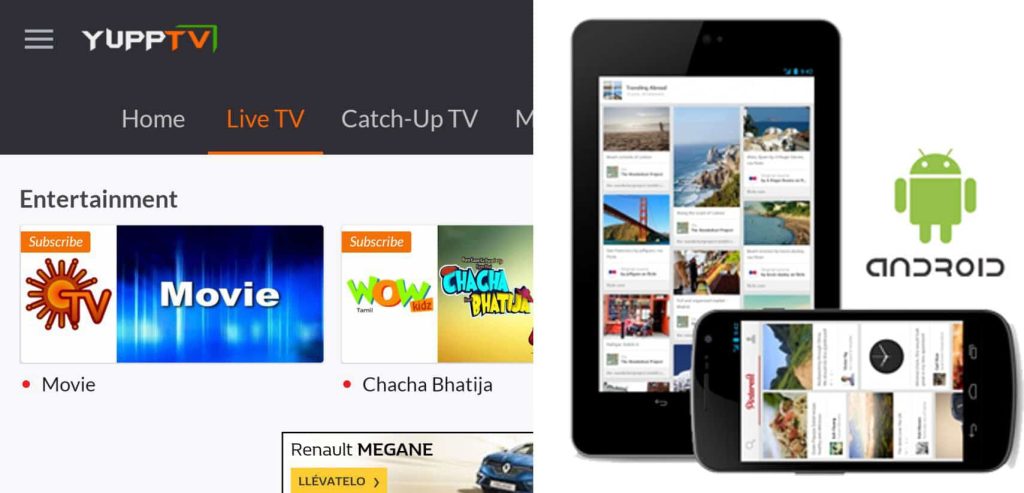 YuppTV is one of the oldest and world's largest OTT platforms, offering 200+ live TV channels. YuppTV provides its subscribers with the best TV experience anytime, anywhere. On YuppTV, you can stream your favorite TV show, News Updates, Cricket matches, Movies, and much more.
It is one of the best apps in India to watch live cricket streaming. They provide live cricket coverage through different sports TV channels. You can choose your preferred sports channel like Star Sports and Sony Six from a wide variety of media.
You can watch your desired content like IPL, T20 World Cup Live, News, Shows, Romance, Crime, and Music on your PC's, Smartphones, and Tablets.
YuppTV In Which Country?
YuppTV is available almost all over the world including India, Canada, the United States, the United Kingdom, New Zealand, South Africa, Singapore, the Middle East, and Africa.
YuppTV Packages
INDIA: The cheapest YuppTV package is available at INR49/Month in India only. It includes famous Indian news, sports, and entertainment channels almost free.
Canada: in Canada YuppTV has yearly and monthly packages.
YuppTV Basic CAD99/year and CAD14/Month
YuppTV Basic+SonyLiv Content CAD140/Year
Download YuppTV Apps for All Supported devices
How to Watch T20 World Cup on YuppTV India From Any Country
Luckily you can watch YuppTV India content including t20 world cup from anywhere in the world in a cheap price. Thanks to PureVPN for making it happen.
Here are the simple steps to watch yupptv outside of india:
Subscribe to YuppTV India in INR49/Month. Signup Link
Goto PureVPN website and subscribe to VPN service. don't worry it is $1.5 per month.
Download the PureVPN app on your mobile, smarttv or laptop and sign-in.
Change the country to INDIA to unlock geo-restriction.
Open Yupptv app and watch T20 World Cup live streaming.
4# SonyLiv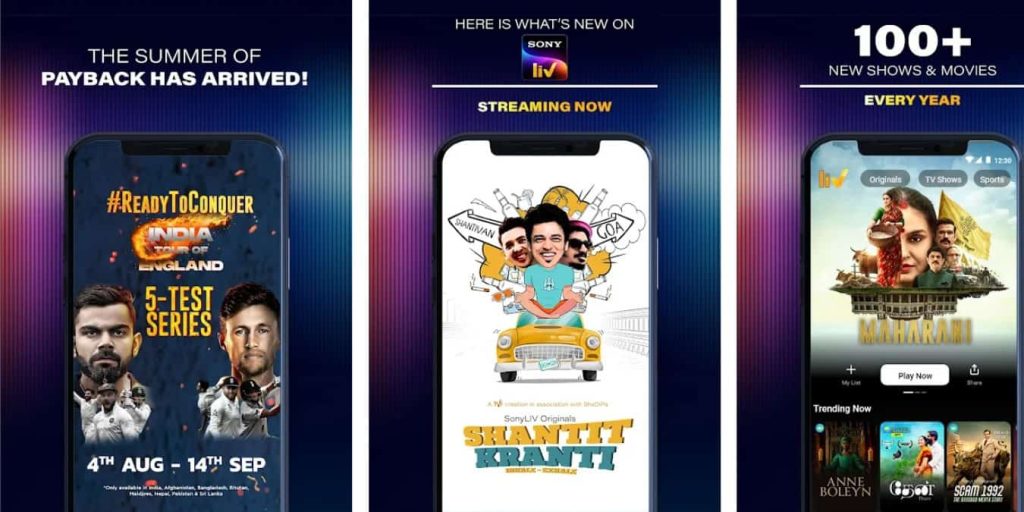 SonyLiv is the best source to provide live cricket streaming in India and Pakistan. Developed by Sony Pictures Network India, SonyLiv offers Movies, Music, Live Sports, TV Shows, Series, and other licensed content from other parties of India. Cricket enthusiasts can watch the live World cup on SonyLiv by just paying a small subscription fee.
SonyLiv has the broadcasting rights for many international sports events like the T20 World Cup 2022, India's tour of England, UFC Fight Night, WWE Specials, NXT, SmackDown & RAW, and European Qualifiers for the 2022 FIFA World Cup. Download SonyLiv App. Android, iOS.
Also Read: PAK vs NZ T20 World Cup Live Match
Fans in India and Pakistan can download the SonyLiv app and watch live cricket on android and iPhones. SonyLiv also offers HD Live Cricket Matches, highlights, and live scores.
Also Read: 5 Best VPN to Watch SonyLiv in USA
5# Willow TV – Watch T20 World Cup in USA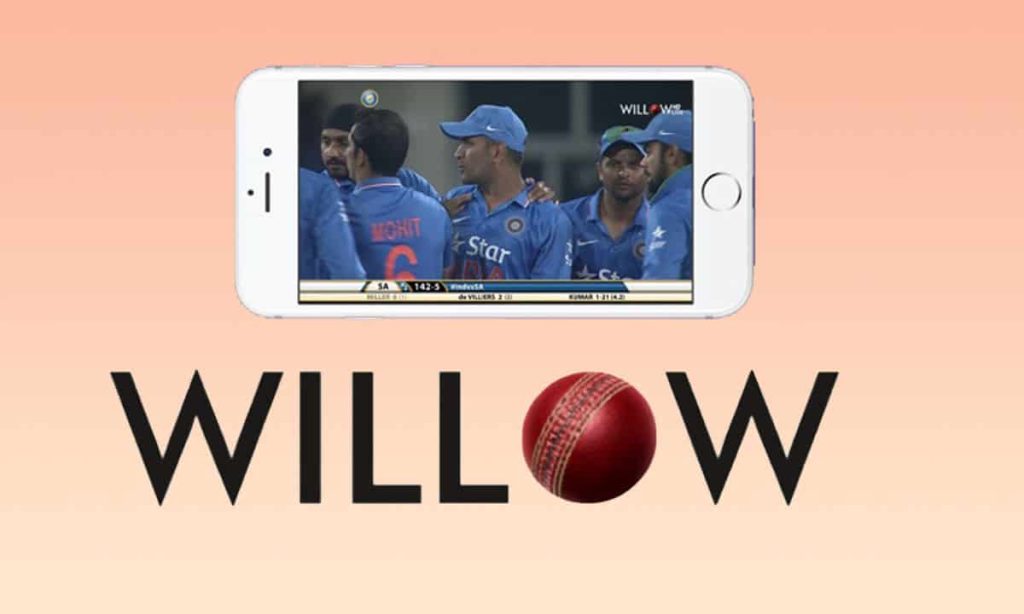 Another great app to watch Cricket live is Willow TV. Owned by Times Internet Limited, Willow TV is the leader in providing online cricket live. Willow TV provides the best cricket experience, you can watch highlights, and replays, and the most exciting feature is the interactive scorecard.
Willow TV also supports the Chromecast feature, so you can connect it to your TV screen and enjoy live cricket matches on the big screen. But unfortunately, Willow TV is not a free app, and you will have to buy its subscription to watch live cricket streaming Willow TV.
Willow TV Packages:
Willow TV's monthly subscription is available for only $9.99 in the United States.
WillowTV Supported Devices:
Willow tv can be installed from the app library of Android, iOS, FireStick, Roku, Samsung TV, XboxOne, and Chromecast. Check out this link for more details and download.
6# Daraz – Watch T20 World Cup Live Streaming in Pakistan for Free
Daraz has exclusive digital rights to live stream World Cup T20 2022 in Pakistan. Daraz is one of Pakistan's largest E-Commerce companies bringing easy Live Streaming World Cup T20 to Pakistan for cricket enthusiasts.
Cricket lovers in Pakistan can enjoy Free World Cup T20 Live Streaming on Daraz, exciting news for the fans. All World T20 Matches from Warm-Ups to qualifiers and the Super 12 World Cup will be available live on the Daraz app. Download the Daraz Live App and Live Stream in Pakistan.
>> How to Watch Pak vs Ind Live on Daraz Guide
7# Kayo – Watch T20 World Cup in Australia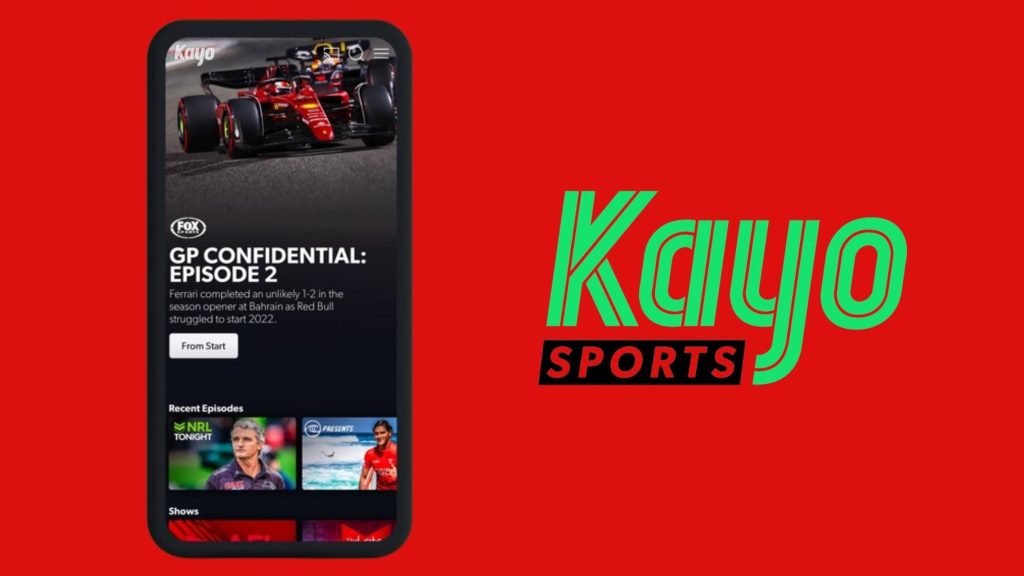 The Kayo Sports app is the perfect way to watch the t20 world cup in Australia. With its great features, you can easily find and follow your favorite teams and players, get live scores and standings, and much more. Plus, with its affordable price packages, you can get a great deal on your subscription. And if you're not sure about committing to a long-term subscription, you can always try out the app with a free seven-day trial. So why wait? Get the Kayo Sports app today and start following the t20 world cup!
How to Watch T20 World Cup on Kayo App for Free in a 7-Day Trial
To watch the T20 World Cup on Kayo, simply download the app and sign up for a free trial. You'll be able to enjoy all of Kayo's features, including live streaming and simultaneous streams, as well as our massive library of sports content. The T20 World Cup is one of the biggest sporting events of the year, and we're excited to offer it to our customers. So don't wait, sign up today and start watching the T20 World Cup on Kayo. Download Kayo App.
8# ESPN Live T20 World Cup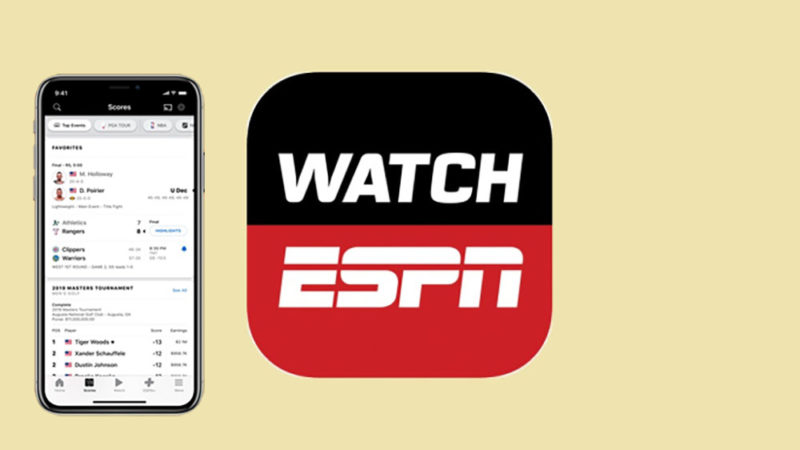 ESPN mobile app is the best solution for diehard cricket fans to keep themselves updated about the latest Cricket News and Updates. You can watch T20 Cricket World Cup Live Streaming online for free and other sports like NFL (Monday Night Football) • NBA • MLB • College Sports (football, basketball, baseball, softball, Golf, Soccer, and Tennis.
By installing the ESPN app, you can set notifications for your favorite match and add your desired team to your favorite list and acquire all the latest news and updates about them. Just sign up for ESPN and get access to the best streaming service in the world that offers the world's top leagues, articles, and fantasy tools.
By signing up, you can stream live ESPN, ESPN2, ESPN3, ESPNU, and SECN.
9# Cricingif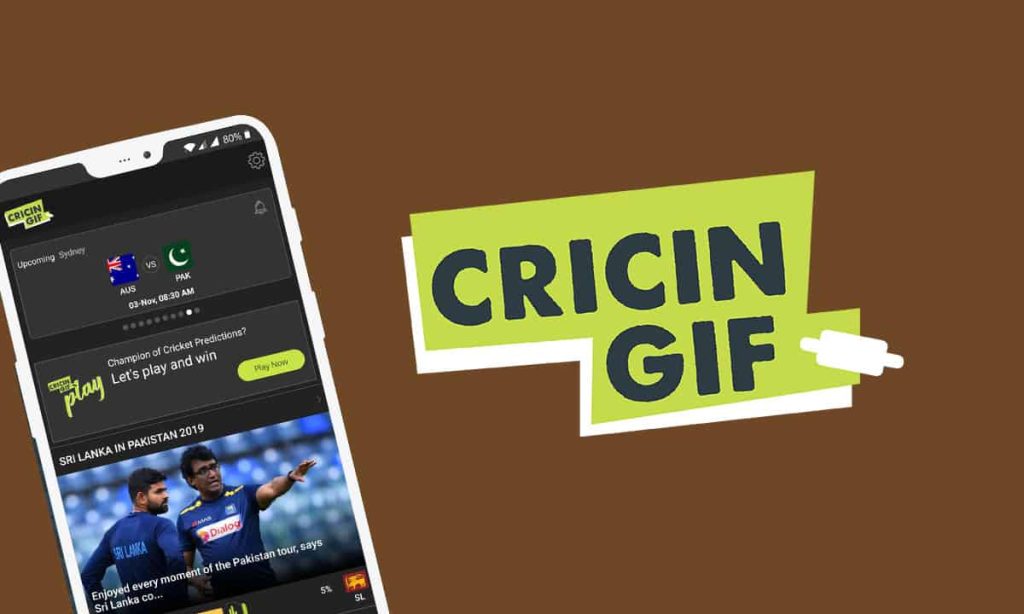 Cricingif is the best Pakistani app to watch Live Cricket matches, with more than 500k downloads on Google Play Store. Cricingif provides ball by ball coverage, video clips, scorecards, predictions games, news, stats, analysis, and much more.
Cricingif also offers live stream Pakistan Super League, ICC T20 World Cup 2022, and Caribbean T20 League, along with coverage of famous international teams like Pakistan, India, England, South Africa, Australia, Bangladesh, Sri Lanka, New Zealand, and Afghanistan.
If you are a cricket lover, download the Cricingif app to your Android or iPhone to check out exclusive coverage of your favorite team.
10# SuperSports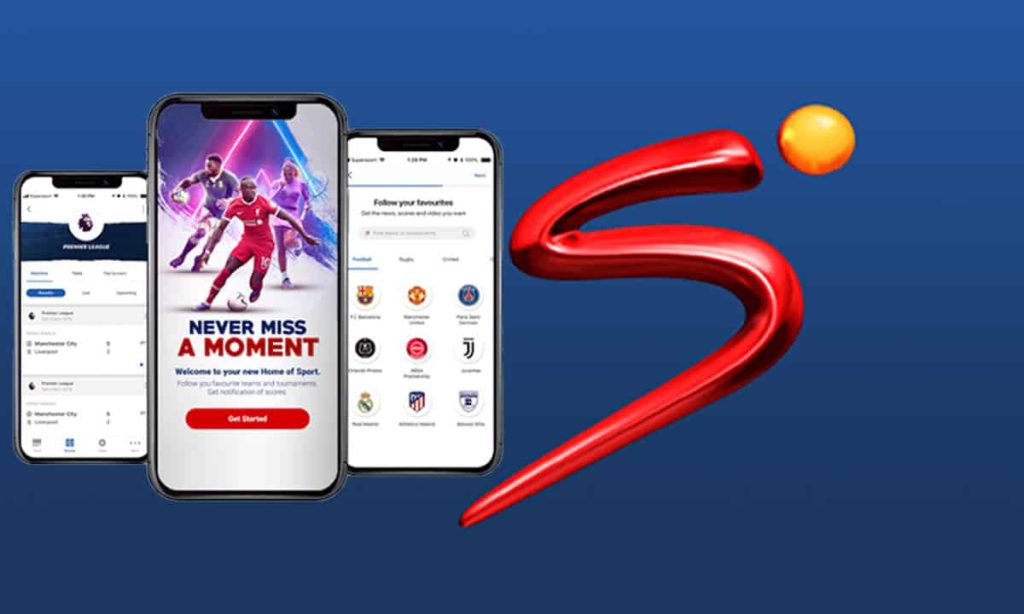 SuperSports gives you the best experience regarding online cricket streaming of T20 World Cup 2022, IPL, PSL, BBL, and WBL. SuperSports is one of the most popular cricket streaming apps on the Google Play Store, with more than 10 Million downloads.
SuperSports' new app comes up with unique features like super-fast live score updation, get instant Notifications, better search options, complete coverage of your favorite games, and a colorful visual experience. There is plenty of content to offer like football, rugby, golf, tennis, and motorsport, which will stick you to your device.
The SuperSports app is available to download all over the world, and it is free of cost. The app is also available to download on Huawei AppGallery along with Apple Store and Google Play Store.
11# Flow Sports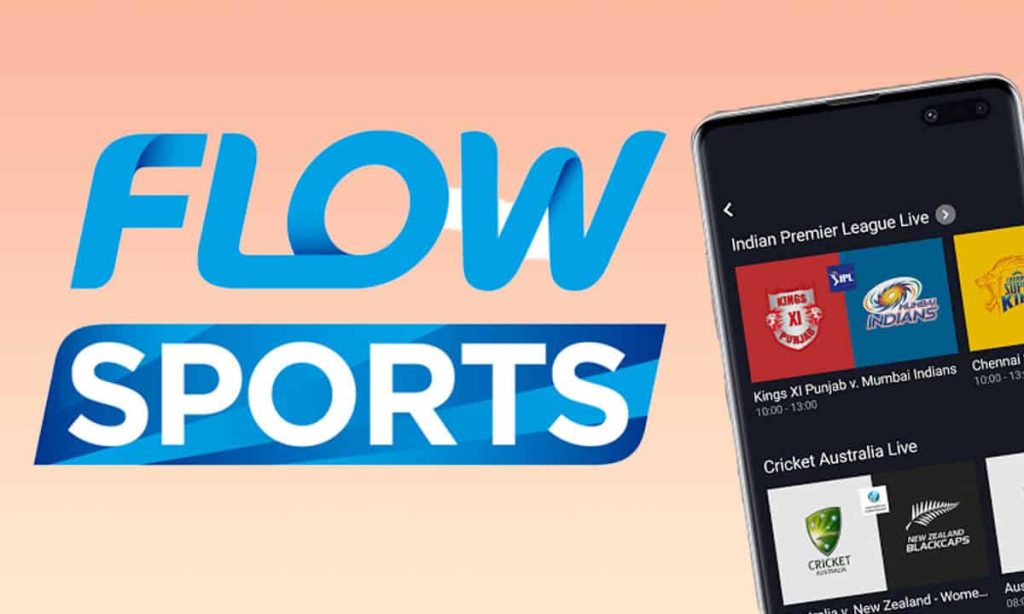 Flow TV is the best sports app for Caribbean residents, offering live Football streaming, Cricket matches, and other sports in the Caribbean countries.
Flow Sports is the best source to watch T20 Cricket World Cup Live in West Indies and neighboring countries. Furthermore, Flow Sports offers on-demand cricket highlights, replays, and team updates. This app also provides a unique feature to catch the match schedule. With this feature, you can keep an eye on upcoming cricket matches.
Flow Sports is providing great content to sports fanatics like never seen before in the Caribbean region.
12# OSN Play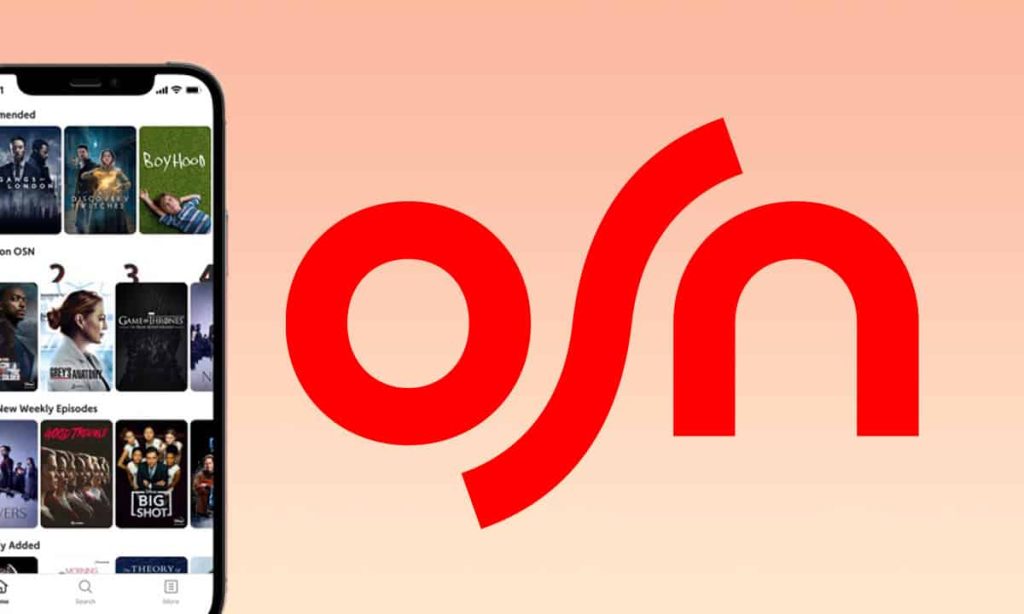 If you are a Middle Eastern or North African and want to enjoy live T20 World Cup, then OSN Play is your one-stop solution. Watch your beloved team playing anywhere anytime on OSN Play.
If you have a good internet connection, you can watch all ICC matches live. OSN live streaming all major ICC events like World Cup 2022 on OSN Sports 1 and OSN Sports. If you do not want to watch cricket, 300 plus titles are also available to execute your needs.
After subscribing to OSN Play, each subscriber can log in up to two devices at once, and the OSN app is compatible with almost every device, either a tablet, smart tv, or smartphone.
13# Tata Sky Mobile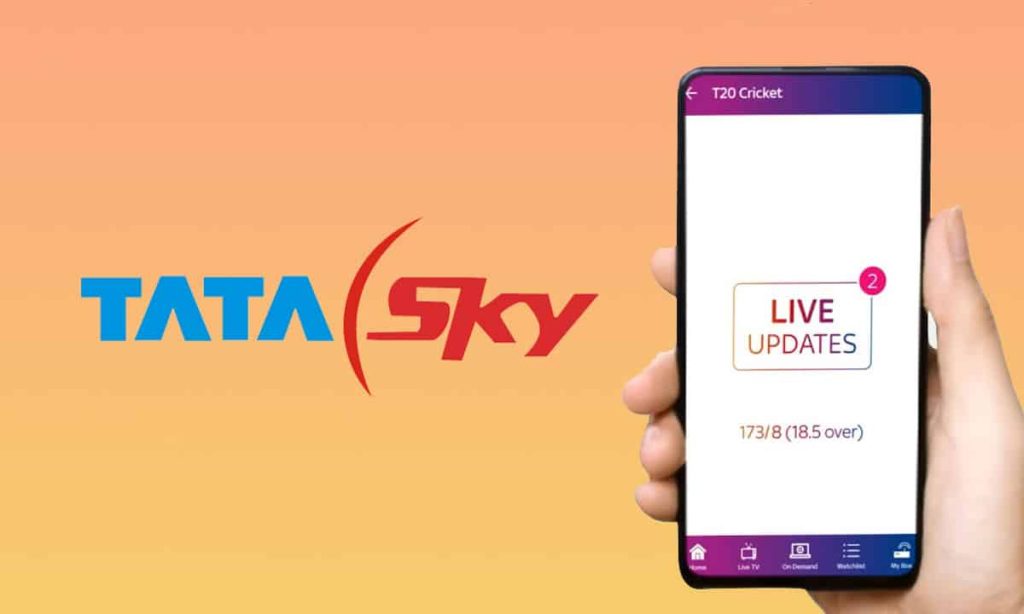 In the form of the Tata Sky Mobile app, you can carry a pocket Television anywhere you go. Tata Sky Mobile allows you to watch content like Sports, Movies, News, and much more. And the exciting thing is that you can watch Live Cricket Tv HD without any interruption.
Moreover, more than 5000+ Hollywood and Bollywood titles can entertain you if you are not fan of live cricket matches. Also, 600+ TV Channels are available to fulfill your desires like Sony, Star Plus, Colors, Zee TV, SAB, &TV; Live News with Aaj Tak, ABP News, NDTV India, India TV;
Sports lovers can watch live Cricket, Kabbadi matches, Hockey, Badminton, and football stream with a single click. You can also download your favorite content and watch it later.'
T20 World Cup Official Live Streaming Apps Free Download Links
| Name | Free vs Paid | Platform | Download Size | Download Link |
| --- | --- | --- | --- | --- |
| Live Cricket TV HD | Free | Android | 15M | https://t20slam.com/live-cricket-apps-for-android-and-iphone/ |
| CricFree | Free | Web Mobile | Unknown | https://t20slam.com/cricfree-cricket/ |
| CricHD | Free | Mobile/Pc | Unkown | https://t20slam.com/crichd/ |
| CricTime | Free | Mobile/PC | Unknown | https://t20slam.com/crictime-live-cricket-streaming-for-ipl-and-t20-world-cup/ |
| PTV Sports | Free | App/PC | Unknown | https://t20slam.com/ptv-sports-live-psl/ |
| SmartCric | Free | mobile/pc | Unknown | https://t20slam.com/smartcric/ |
| JioTV | Paid | Android - iOS - Win | 16M | https://play.google.com/store/apps/details?id=com.jio.jioplay.tv&hl=en&gl=US |
| Willow TV | Paid | Android - iOS | 15M | https://play.google.com/store/apps/details?id=tv.willow&hl=en&gl=US |
| CricBuzz Live | Free | Pc/Mobile | Unknown | https://t20slam.com/watch-cricbuzz-cricket-live-score-streaming/ |
| HotStar | Paid | Android - iOS - Win | Unknown | https://t20slam.com/steps-to-watch-hotstar-outside-india/ |
| Cricket Australia Live | Paid | Android - iOS | 23M | https://play.google.com/store/apps/details?id=au.com.cricket&hl=en&gl=US |
| SonyLIV | Paid | Android - iOS | 30M | https://play.google.com/store/apps/details?id=com.sonyliv&hl=en&gl=US |
| Oreo TV | Free | Android | Unknown | # |
| ThopTV | Free | Android | Unknown | # |
| Tata Sky Mobile | Paid+Free | Android - iOS | 25M | https://play.google.com/store/apps/details?id=com.ryzmedia.tatasky&hl=en&gl=US |
| SuperSport | Paid | Android - iOS | 34M | https://play.google.com/store/apps/details?id=com.supersport.android.phone&hl=en&gl=US |
| OSN Play | Paid | Android - iOS | Unknown | https://play.google.com/store/apps/details?id=com.osn.go&hl=en&gl=US |
| ESPN | Free+Paid | Android - iOS | Unknown | https://play.google.com/store/apps/details?id=com.espn.score_center&hl=en&gl=US |
| Cricingif | Free + Paid | Android - iOS | 14M | https://play.google.com/store/apps/details?id=com.lts.cricingif&hl=en&gl=US |
| Flow Sports | Highlights free | Android - iOS | 42M | https://play.google.com/store/apps/details?id=com.netcosports.andflowsports&hl=en&gl=US |
You can watch not only ICC T20 World Cup 2022 on these apps but also can enjoy other top T20 Leagues in the world like the Indian Premier League (IPL), Pakistan Super League (PSL), Bangladesh Premier League (BPL), BBL, and Lanka Premier League (LPL).
ICC Cricket World Cup fever is just hitting the globe, and if you are a cricket lover, these T20 World Cup Streaming apps are your best companion during the big event. There are numerous Live Cricket Apps on Google Play Store and Apple Store; you can install these apps on your smartphones to watch live cricket online on your mobile phones.