I missed the celebration and fabulous opening ceremonies of IPL. It makes the charm of sports even greater. The delicious mixture of your favorite sports league and pre-entertainment topping of the dance moves and songs adds an extra swing to mood. Since the COVID took it all away from us a part of me craving for the old times very separately.
I miss Hrithik's magic moves, Bravo dancing with cheer girls, and Katrina firing the stage with his sizzling performances.
Let's take a moment and envision the top 10 moments in the IPL opening ceremony in the hope of a better time.
#1 When DJ Bravo Dance With Cheerleaders – IPL Opening Ceremony Moment
While stumbling upon YouTube I found this old video that took me to 2016. That was a great time. Dj Bravo and Suresh Raina were dancing with cheerleaders in a rejoiceful mode. The Skipper Dhoni's smile is also priceless. Let a Look Below:
#2: When Hrithik Danced on "EK PAL KA JEENA"
Back in 2015 during the opening ceremony of 8th season of IPL Hrithik did an amazing performance on the song "Ek Pal Ka Jeena" from his first movie "Kaho Na Payar Hai" did in 2010. Dressed in black this macho man took the stage on next level.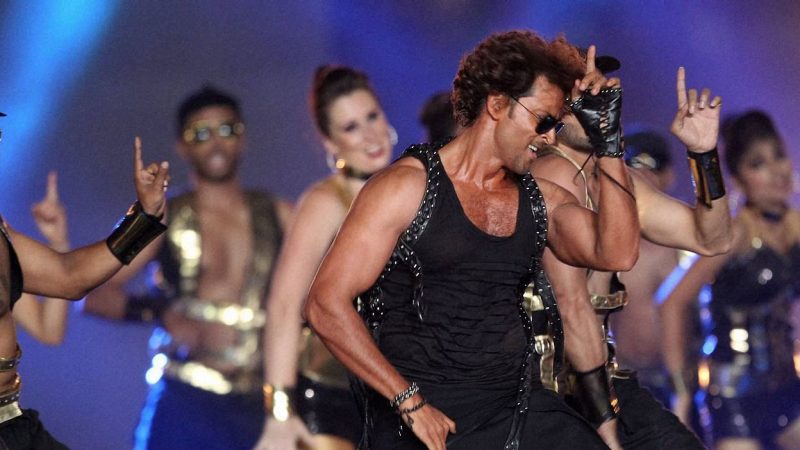 #3 Anushka Sharma Fire the Stage With Hot Moves During IPL 2015 Opening Ceremony
2015 is a great year for cricket lovers. Anushka Sharma's Bollywood career and popularity was at its peak that time. The performance of Anushka during the Pepsi IPL Ceremony gone viral and every news website and channel cover this story. Here is the YouTube video of Anushka's performance.
#4 Deepika Padukone Sizzling Performance During IPL Season 6
The stage was set in Kolkata for IPL season 6. Deepika was the focal point of this ceremony at that time. Covered in black with killer looks Deepika done an amazing job and also promoted her movie Chennai Express. In the previous IPL season in Dubai Deepika danced with King Shahrukh Khan also. In season 6 she performed on the most famous song "Dilli Wali Girlfriend".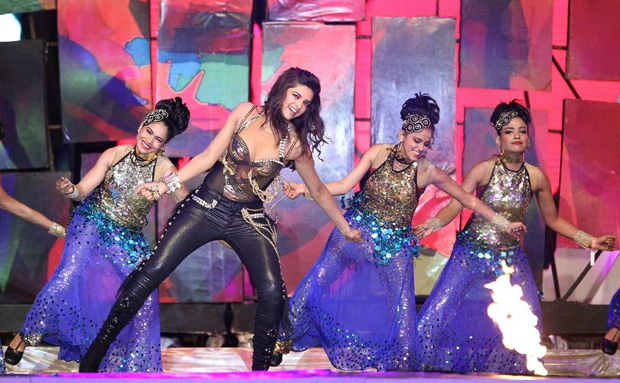 5# Jacqueline Fernandez During VIVO IPL
Below images are taken from IPL 2015 which is sponsored by PEPSI and VIVO IPL 2018. Where Jack and Anushka danced. Jack performed on "Yaar Na Millay" song from Salman Khan's Movie "Devil".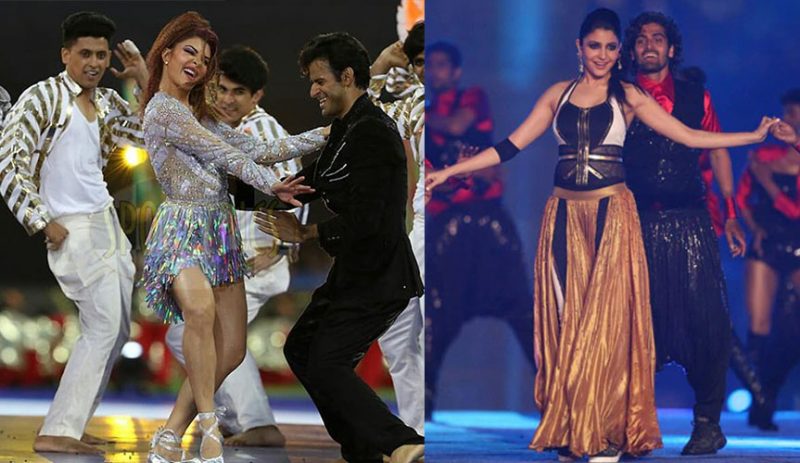 #6 Katrina Kaif DOOM on Stage During IPL 2016 Opening Ceremony
The Thumka Queen Katrina has done great performance during IPL 2016 ceremony and makes all the fans WOW with his sizzling moves. 2016 IPL was sponsored by VIVO. The streak of 4 Successful IPL's done by VIVO end in 2020 and title sponsor took by Dream11. In 2021 VIVO IPL is back on track.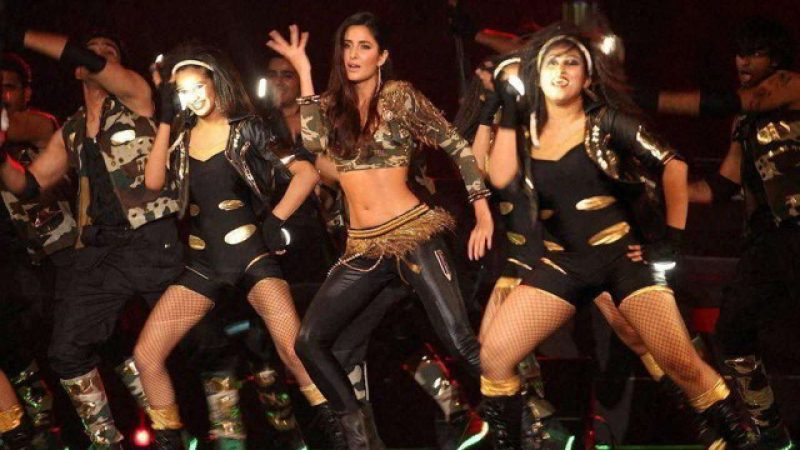 #7 DJ Bravo Shared a Dance Moment With Katrina and Jacqueline
Bravo shared a moment of dance with the hottest girls in the Bollywood during IPL opening ceremony. Katrina and Jacqueline seemed enjoyed every bit of it.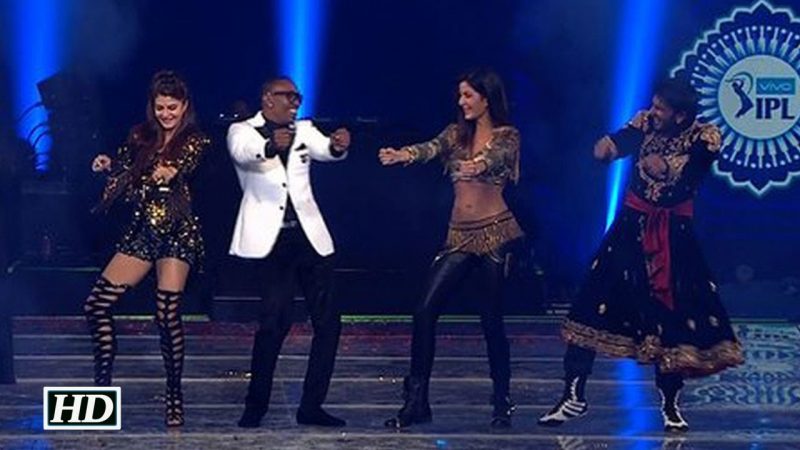 8# Kriti Sanon Best Dance Performance in IPL 2017
Actress Kriti Sanon performs during IPL 2017 opening ceremony at M. Chinnaswamy Stadium in Bengaluru on April 8, 2017.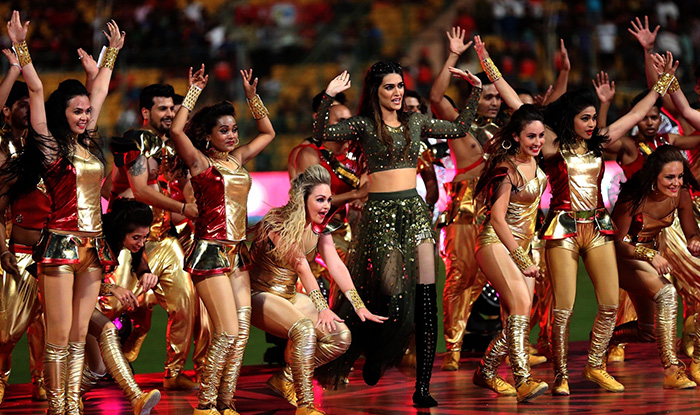 #9 Actress Yami Gautam During IPL 2017 Performance
Sizzling Actress Yami Gautam performance glimpse from the opening ceremony of IPL 2017.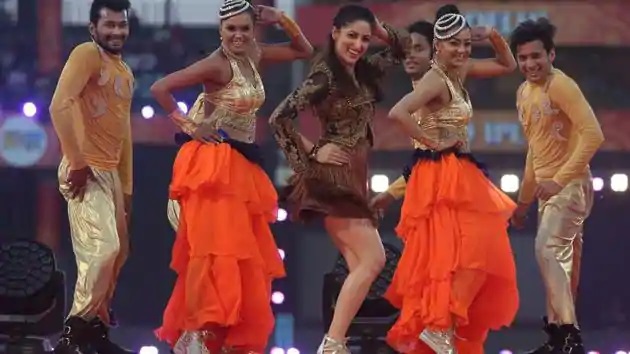 10# DON Shahrukh Khan During PEPSI IPL Opening Ceremony
DON don't need any description and explanation. Watch the video below.
Tel us the your favorite year of IPL and the best dance performance of the past events. Comment section is all yours.