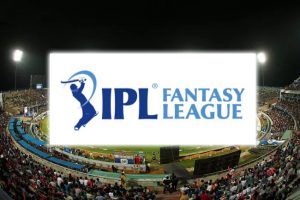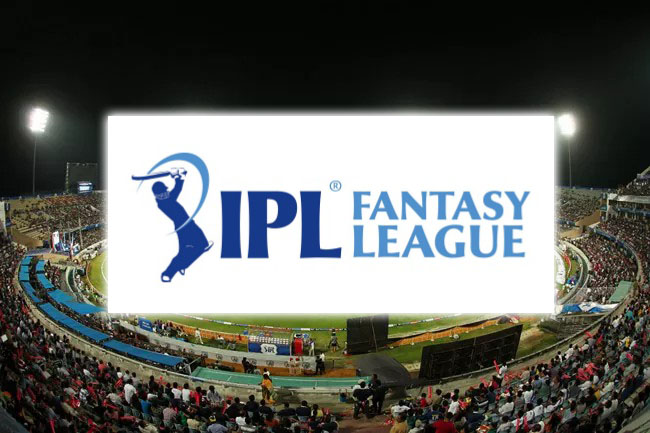 In India, cricket is one of the most famous games of all time and people have involved in this more by the concept of Fantasy League.
Fantasy Cricket: In fantasy Cricket, you have to create your own team and the points are declared on the basis of players' performances.
IPL Fantasy league 2022: It is understood that IPL fantasy league is about to launch and its rules and regulations are as follows:
You cannot choose more than 4 foreign players in your virtual squad of IPL 2022
You will have to choose a minimum of 2 batsmen and bowlers with maximum limit being 5
The maximum limit is 4 and a minimum of 1 for all rounder's
There has to be one uncapped player in your squad for all time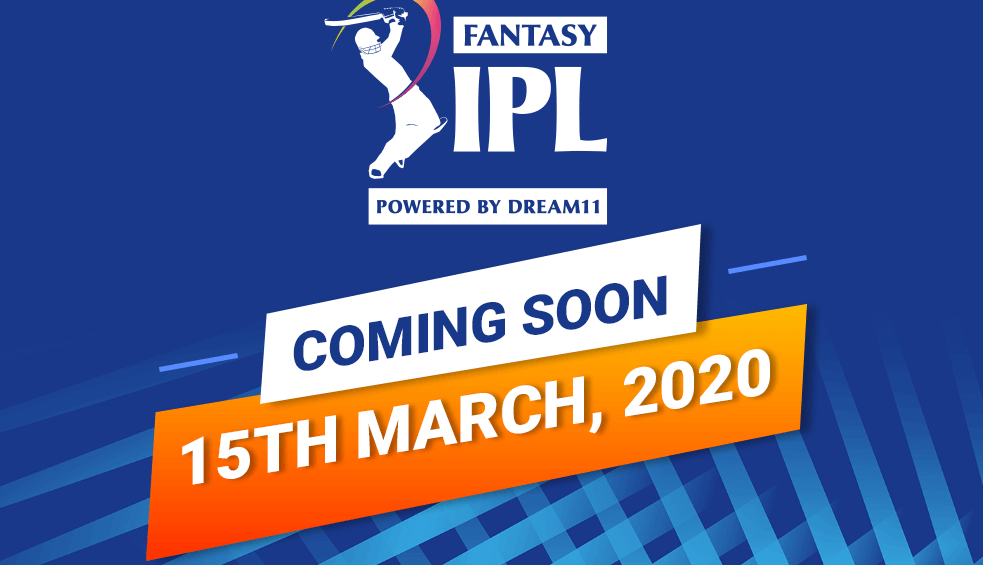 Also See: IPL 2022 Complete Fixture, Schedule, Teams, Players, Live Watch
Tips to pick a good virtual team for fantasy league
You should have extraordinary skills in cricket all the time to choose the best for you. The first and the most basic suggestion you should follow is to pick top-order batsmen from both teams. Another thing that you need to keep in mind regarding an IPL fantasy league game is that you should focus on picking quality all-rounders, who are a bit more potent with the bat.
The most important thing that you need to keep in mind in such situations is the players you choose as the captain and vice-captain of your virtual team. Since the points system is such that they earn 2x and 1.5x the actual points they earn, these two decisions can change your fortunes drastically. The best way to go forward here is by selecting an in-form batsman or an all-rounder for these two roles.
Best pick from each side (Suggestion)
We will definitely make things easier for you by suggesting you one player from each team that can earn maximum points for you.
1: Ben Stokes (Rajasthan Royals)
Ben stokes had some tough time in IPL 2020 but regardless of that, he had played an instrumental performance in England`s maiden World Cup title. With his all-rounder abilities, he will prove beneficial.
2: KL Rahul (Kings XI Punjab)
Karnataka batsman made waves last season where he finished as the second-highest run-getter of the tournament with 593 runs in 14 matches at an average of 53.90.
3: David Warner (Sunriser Hyderabad)
David Warner had an amazing comeback in last year league and had a leading role in Run-scorer. Warner has changed his game plan by giving himself some time before going after the bowlers. So, Warner could be a productive choice.
4: Rishabh Pant (Delhi Capitals)
Pant has been mighty effective in the mid-phase of the game where he mostly bats. He plays spin bowling very well and will definitely earn points for you. Furthermore, Pant will get you extra points as a wicket-keeper as well.
5: Andre Russel (Kolkata Knight riders)
Andre Russel had been quite well played for the last session as he has managed to handle matches single-handed for KKR. With his big-hitting abilities along with bowling, he will definitely the one whom you cannot neglect for your squad.
6: Virat Kohli (Royal Challengers Bangalore)
Virat Kohli is named as the run machine on some basis. He had some extraordinary player for his team in 2018 and 2019 and was assumed to be the player with the highest run-getter. He bats at the top and gets more chances to score a big target for opponents. He will be a safe choice for you.
7: MS Dhoni (Chennai Super Kings)
Unlike for the national side, Dhoni bats at no. 4 or 5 in the batting line-up for CSK and thus he gets more time to get set before going for the big ones. Putting your money on Dhoni is not a bad idea.
8: Hardik Pandiya (Mumbai Indians)
Hardik Pandiya is a well-known all-rounder in fantasy league as well as in World Cricket. Pandya had a stellar IPL 2019 where he shone with both the bat and ball. Also, it will be crucial for Pandya to do well and get back in top form after a return from injury before the T20 World Cup.
Top 7 Fantasy cricket apps of IPL 2022
As there are many Fantasy Cricket League apps by which you can participate and win prizes. Here we will discuss the top 7 apps for this fantasy league.
1: Dream 11
MS Dhoni is the brand ambassador of Dream 11. Dream 11 is one of the oldest apps in the fantasy cricket world. More than 2 crores players are engaged in this app. By using this app, you just have to create your team, use your skills and win prizes.
2: My Team 11
MyTeam 11 is India's second most trusted sports app with over 1.5 crores users creating their own fantasy team. From IPL to MSL you can play in all the leagues and win real cash. Apart from cricket MyTeam11 offers multiple sports options as well. Brand ambassador of My Team 11 is Virender Sehwag.
3: BalleBaazi
Ballebaazi is known to be a fast-growing fantasy app that supports you to create your own private team. This app has three main gaming modes,
Bowling fantasy
Batting Fantasy
Classic fantasy modes
4: HalaPlay
HalaPlay is the fantasy sports where you can create a team, enter leagues and win cash prizes at the end of every game instantly. They also have several league options. Pandya Brothers are the brand ambassadors of this Fantasy Cricket App.
5: My11Circle
This app is recently launched with options to create a team of 11 players and win prizes. 'Dada' of cricket Sourav Ganguly is the brand ambassador of My11Circle.
6: Mobile Premier League (MPL)
MPL ranks sixth in the top 7 IPL fantasy cricket app in which you can simply participate, compete and win cash prizes. The brand ambassador of this app is King Kohli.
7: Gamezy
This fantasy game was launched during this year's IPL. The app is very similar to many other fantasy cricket apps but Gamezy also has some free league in which players can bet without paying anything and can win cash prizes.
Prizes for winning IPL fantasy league 2022
Three modes are introduced for prizes distribution for winners in the IPL Fantasy league.
1: Fantasy league championship – Individual mode
Overall winners are being awarded a cricket bat signed IPL winners + autographed jersey of IPL winners.
Top 10 are being given autographed jersey of IPL winners.
2: Fantasy league championship – League mode
Chairperson of the top league is given a cricket bat signed by players of the IPL league.
Top 10 members are being allocated with an autographed jersey of their favorite team
3: Daily championship – Individual mode
Winners of the day get autographed jersey
IPL 2020 fantasy league referral codes
Here we have referral code of top 5 apps of IPL 2020 fantasy league
Play100 (Dream11)
IHDFANTASY (MyTeam11)
IHD123 (BalleBaazi)
12064586 (My11Circle)
IHD12345 (Playerzpot)
FAQs
How can I change my team name in IPL fantasy league?
Step 1: Sign in to FPL through a browser(mobile or PC).
Please note team name can't be changed in the Mobile app.
Step 2: Click "My Team" form the menu.
Step 3: Scroll to the bottom – under admin – click "Team Details'
Step 4: Scroll to the top – Enter the team name you wish.
Step 5: Scroll to the bottom click "Update details".
How do you choose Dream 11 players?
1# Select a match. choose the match you want to play and show off your skills.
2# Select your Playing XI. Create your own team by selecting different players within a defined virtual credit point.
3# Choose YOUR CAPTAIN & VICE CAPTAIN. …
4# Choose contest or league.
How does the IPL fantasy league work?
IPL Fantasy League is a virtual game in which the participants create their team of real-life players. The virtual participants accumulate points based on the performance of real players, including scoring runs, taking wickets, holding catches, maintaining a high strike rate, low economy rate, forcing run-outs, etc.
Does Dream 11 really give money?
Yes, Dream 11 gives money to its winners. Its source is from the entry fee that it charges to its users that use the app.
Is it safe to share your bank details in Dream 11?
Dream 11 is a fully trusted and legit app. You can share your bank details without any fear.
Can we transfer money from Dream 11 into paytm?
No, you cannot withdraw Your dream11 winning balance into your Paytm wallet however you can withdraw your all dream 11 winning amount in your Paytm Payment Bank.