In the last vicennial, the game of cricket has changed a lot. The addition of gorgeous and hottest female faces on TV, Implementation of new laws, and fancy regulations have made cricket fun for players and fans also. Beautiful colored kits, on-the-field limitations, and many other amendments made the sport entirely new to cricket enthusiasts.
A few years back, while anchoring, we could only consider men, but now the time has changed, and more hot and beautiful female anchors have introduced themselves. 
Let's take a look at the top ten most beautiful and hottest female anchors in cricket who have managed to win the hearts of millions of fans with their talent, beauty, and charisma.
These are ten of the world's most beautiful anchors in cricket.
Zainab Abbas
Zainab Abbas is a 33-year-old Pakistani anchor, television host, and a former makeup artist. Abbas was already famous as a makeup artist, and in 2015, she auditioned for the Cricket World Cup program. Now she is still hosting cricket programs like'Sawal Cricket Ka' and 'Cricket Dewangi.'
In 2017, Abbas joined Pakistan Super League as an anchor, and she has been seen interviewing numerous players during PSL. The 33-year-old beauty is also the first Pakistani to become ICC's presenter in the 2019 World Cup.
In November 2019, Zainab Abbas married Hamza Kardar, grandson of Abdul Hafeez Kardar, the former captain of the Pakistan National Team, in 1952.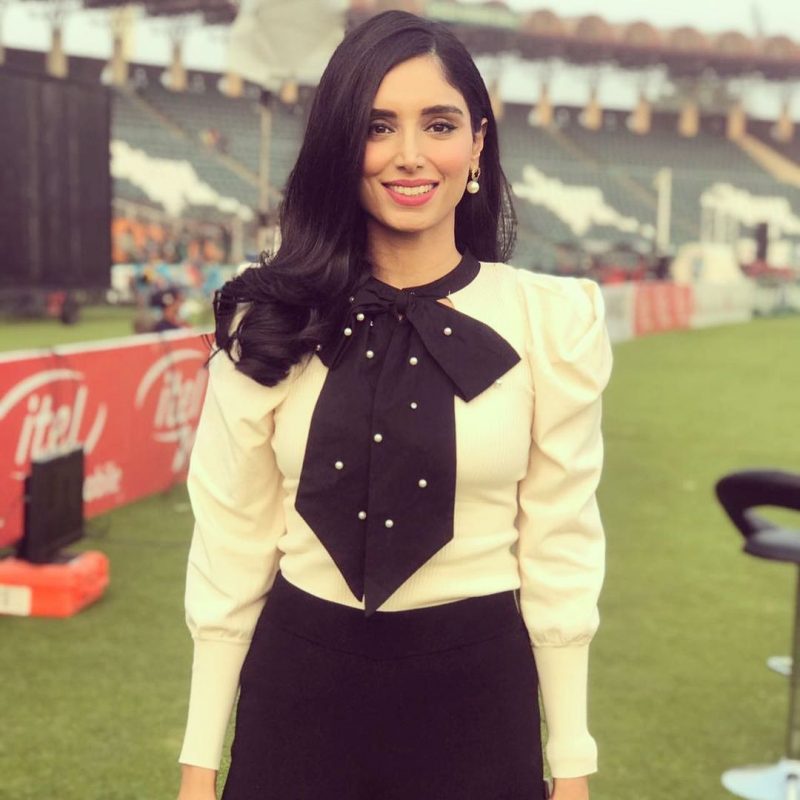 Rochelle Maria Rao
Born in Chennai, Rochelle Rao is a 33-year-old sports anchor holding a BSc degree in Electronic Media. Rao is the winner of Miss India International in 2012 but got fame after appearing in Big Boss 9 in 2015. Rochelle Rao also appeared in Kapil Sharma Show as the main character named Lottery.
Rochelle joined the Indian Premier League in the sixth edition and quickly became popular due to her beauty and communication skills. She performed well in IPL but left anchoring after a shorter period. In 2018, Rao got married to her boyfriend, Keith Sequeira.
Karishma Kotak
Karishma Kotak occupied the 8th position on our list with her stunning looks and tempting skills. The 38-year-old Kotak is a British Indian Model-actress and TV anchor. Karishma's father is Gujrati, while her mother is an East African, and their family lives in London. Karishma Kotak holds a degree in Arts in Advertising and Marketing.
She was the co-anchor in IPL 6th edition, and her interactions and interviews with some big players cemented her place in the list of beautiful female anchors in cricket.
Laura McGoldrick
The 32-year old Laura is a sports TV anchor and a radio jockey as well. Laura McGoldrick is the wife of Kiwi batsman Martin Guptil, a great opener who played many big innings for Newzeland.
Laura also interviewed her husband many times as an anchor, and according to Martin Guptil, she has a vast knowledge of cricket. Also, the Kiwi blonde is very active on her social media and keeps sharing photos with her husband. The couple is a parent of two beautiful children.
Roshni Chopra
Roshni Chopra is an Indian actress, television anchor, and the winner of NDTV's reality show. She has also appeared in several tv serials over the years. The 40-years old has also hosted many TV shows like India's Got Talent, Comedy Circus Teen ka Tadka and Comedy Nights with Kapil.
She belongs to Yash Chopra's family and is wedded to Siddharth Anand Kumar. Roshni Chopra, at one point, hosted a cricket show named Fourth Umpire on Doordarshan. She also hosted a show called Heroes – Moments and Memories' on Star Sports.
Shonali Nagrani
Delhi-based beauty Shonali Nagrani is a famous and entertaining TV presenter of recent times. The 39-years old Nagrani has appeared in multiple Hindi language films like Rab Ne Bana Di Jodi and Dil Bolay Hadippa and 2021 Web Series Tandav with co-star Saif Ali Khan. Furthermore, she was the runner-up in Miss International 2003 edition.
Nagrani was also part of  Big Boss 5 and hosted several TV shows like Popcorn and the Great Indian Laughter Challenge. She started hosting cricket shows with the Champions Trophy 2006. Later, she joined IPL inaugural edition as a host, and since then, she has hosted four IPL editions in a row.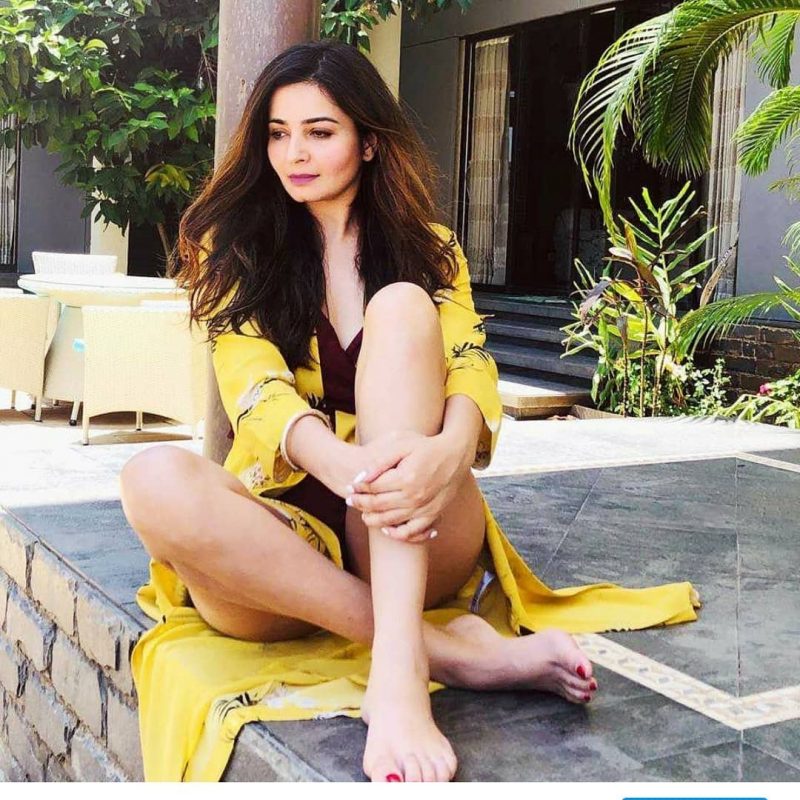 Lekha Washington
Lekha Washington is an Indian actress who appeared in Tamil, Telugu, and Kannada films often. This Chennai-born beauty is a prominent face in Indian Cinema and Television. She is also a well-known lyricist and famous in the product designing field.
In 2008, 34 years old was signed to present the first edition of the Indian Premier League, and she is a cosmic fan of Chennai Super Kings (CSK). In this season of IPL, she became famous, which helped her get more chances in the movies later on.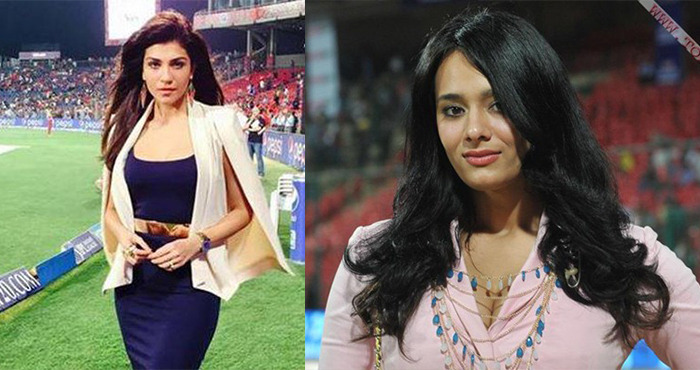 Jannatul Ferdoush Peya
Jannatul Ferdoush Peya is a Bangladeshi model, actress, and lawyer. Peya also won the Miss Bangladesh title in 2007 and became the first cover girl of Vogue India from the Asian country. The 29-year old beauty hosted several Bangladesh Premier League matches in 2017, and in 2018 she was also part of BPL. In the 2019 World Cup, Peya was the presenter in England and Wales.
Along with modeling and anchoring, she also acted in a Hindi music video and a movie named Chorabali.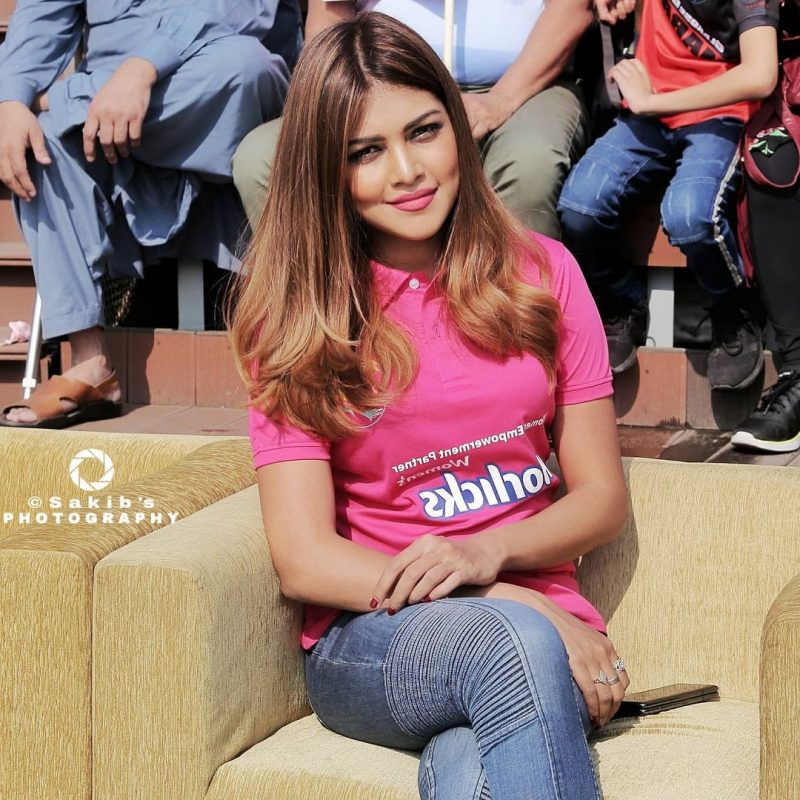 Mayanti Langer
Associated with Star Sports Network for a long time, the sports journalist Mayanti Langer needs no introduction. Langer rose to the occasion after starting her hosting career with a show named Football Café on Zee Sports and then did not look back. Furthermore, the 36-year old hosted the 2010 Fifa World Cup and 2010 Commonwealth Games and then moved to the cricket field.
She hosted the 2011 and 2015 ICC Cricket World Cups and later her inaugural edition of IPL in 2018 when Star Sports obtained the IPL Broadcasting rights. She married cricketer Stuart Binny.
Archana Vijaya
Archana Vijaya is a famous name on Indian Television and anchoring field. This 38-year-old Kolkata-based beauty is the part of the Indian Premier League (IPL) since its inauguration. Archana took part in the TV show Get Gorgeous in 2004 and won the title. Later, she participated in Jhalak Dikhla Ja season 5 and became a VJ on Channel V.
Archana is a multi-talented person running a fashion accessories brand as well. She also signed up with Neo Sports as an anchor. Archana Vijaya was present in almost every edition of the Indian Premier League (IPL) as long as Sony TV had the broadcasting rights.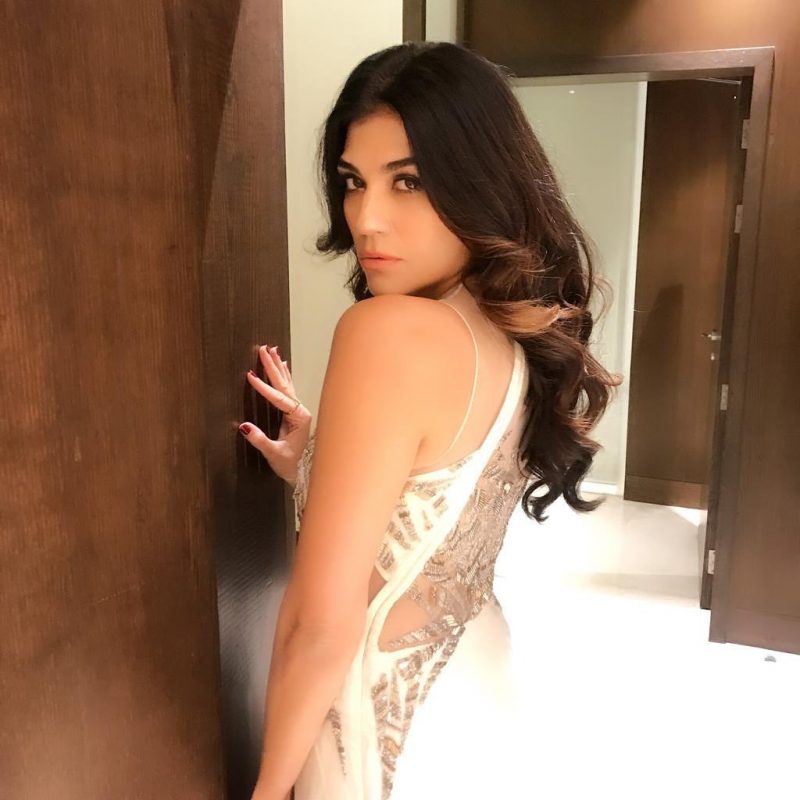 Pre and post-match discussion shows were set in motion with these new changes, and these shows gave chances to former cricketers and cricket experts to convey their opinions about the game. Often, these shows are hosted by beautiful anchors who are already well-known celebutantes and can allure the audience with their sparkling and mesmerizing communication skills.